March 27th, 2012 | By: Mandy Maxwell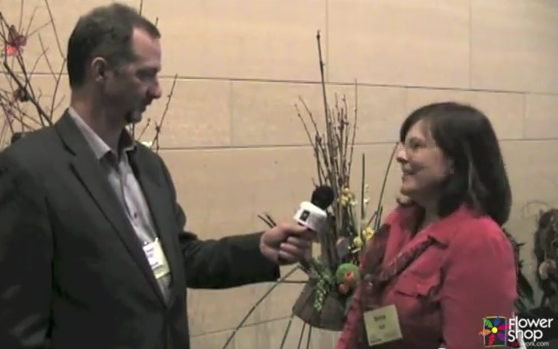 A florist is so much more than a person who delivers flowers. They are stewards of life's celebrations and most important occasions. Betsy Hall of Hall's Flower Shop & Garden Center in Stone Mountain GA really says it best in this clip from the 2012 Great Lakes Expo interview with FSN's Brock Atwill. Truly a must-see!
The truth and passion in Betsy's voice is undeniable, but she's not alone. Local florists are incredibly proud of the work they do for their community and are doing everything they can to keep flower buying a local experience. In our fast-paced, modern world, it's easy to buy flowers in a box, but in doing so, you are missing out on the wonderful, one-on-one experience that only your local florist can bring.
Video Transcript:
"You know, I have children who are in their 20s, and a lot has changed in their world. How we watch movies, how we read books. How you go to school… you can take speech class online now, which cracks me up!

And I don't want my children's generation to think flowers only come in a box. I would like for them to understand the experience of being able to go to a brick and mortar florist: buy their girl's first corsage there; buy a single rose; order a beautiful sympathy bouquet; sit down with a professional for a wedding consult. Go pick out their beloved's sympathy flowers.

We need strong brick and mortar florists in our community. Our neighbors deserve that. We're the focal point around many of life's celebrations. And we're honored, and florists treasure that honor of being included in those life moments. And I don't want our children's generation to loose that.

So I hope by coming together we can preserve this industry for generations to come. To be able to know the joy of receiving flowers, sending flowers. Feeling like that hero when you've done something nice for someone. There's a certain, I've sent somebody flowers feeling, isn't there? And when they call and just feel so special. We don't want generations to not know how that feels."
---
---