The Month of May Means Flowers!
Mother's Day has passed, but May is still a GREAT time for sending flowers! There are many anniversaries in May and don't forget the grads! Make Thank You, Congratulations and I Love You mean even more with the gift of flowers!
FSN's Favorite Flower Arrangement For May
We picked Remembering You as our favorite flower arrangement of May because it's so perfect for every type of Mom. Your mom, new moms, even your Mother-In-Law would appreciate this beautiful floral display. Mother's Day may be over, but it's never to late to send mom flowers!
Even if it's not Mom you're sending flowers to, anyone would be delighted to receive these beautiful blooms!

Flower Ideas For May Birthdays
You can never go wrong sending flowers to someone on their birthday. Gazing at beautiful flowers will create sweet birthday memories to hold close to heart. Especially if your recipient works at a desk job. There's nothing better than having your beautiful birthday gift greet you with it's vibrant colors every morning when you walk into your office. It's like celebrating a birthday week instead of just a birthday!
Read More About May Birthday Flowers…
---
Unique Emerald Green Flower Guide
May's favorite flower color is emerald. This year, we are spotlighting unique flower colors for you to use in custom flower arrangements, wedding bouquets, centerpieces and anywhere else you might need great-looking flowers. To make the chosen colors a little more interesting, we are starting with birthstone colors. Last month's was diamond-white, and this month it's emerald green.
This is a great flower guide for brides looking for unique color palettes and unusual flowers for their wedding.
Read more about our favorite Emerald Green Flowers…
---
Royal Wedding Bouquet Winner — Perfect Rose Floral Design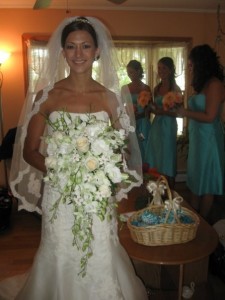 Well, our contest has come to a close. If you haven't been keeping up, we asked our florist friends to show us their predictions for the Royal Wedding Bouquet.  We had a lot of fabulous entries, but Royal Wedding florist, Shane Connolly took us all by surprise. The actual design of the Royal Wedding Bouquet was modest compared to what florists were expecting. Connolly used Sweet William, lily of the valley, hyacinth, ivy and myrtle — all have small white blooms, but deep meanings from the Language of Flowers, used heavily in the Victorian Era.
Because we couldn't just have a contest without a winner, we took the closest 3 bouquets and put them to a vote!
Read more about Royal Wedding Bouquet Contest Winner…
---
Local Florist's Mother's Day Build-A-Bouquet Workshop A Big Success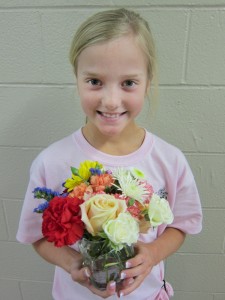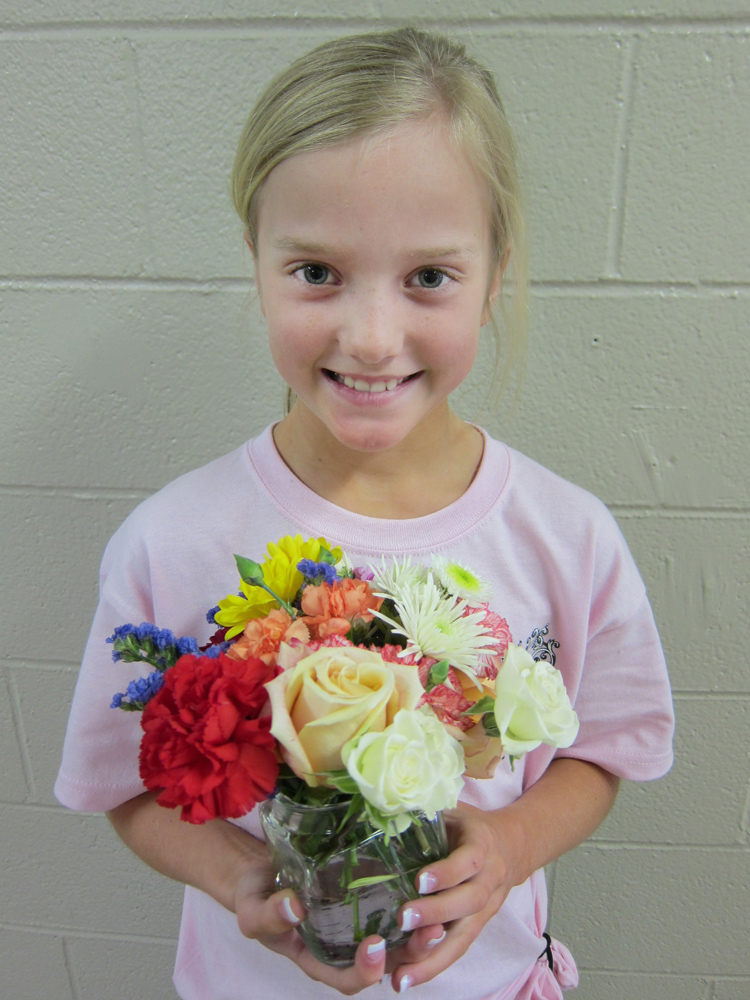 After a stroke of brilliance last year, Sarah Ekberg of
Lazy Acres Decor & Floral  in Wakefield, NE
, tried something a little different for Mother's Day. She created a unique,
"Build-A-Bouquet" Mother's Day workshop
for children to make their own floral designs for their moms.  "Anyone can come into my shop and point to a design, but
to make one for your own Mom is priceless
," says Sarah. "My daughters, age 5 & 7 came up with they idea. They said they have so much fun making me flowers, they wish all their friends could too, and so it began."
Continue reading about Sarah Ekberg and their Mother's Day Build-A-Bouquet Workshop …
---
The Lavish Lily


The genus Lilium includes over 100 different species. Lilies are a favorite among gardeners and florists for their large, showy blooms. Lilies thrive in many types of landscapes and even do well in potted containers.
Read more The Lavish Lily…
FLOWER ARRANGEMENT CARE TIPS
To make your flower arrangement last longer, remember to refill the water! Even if your arrangement uses floral foam, remember to keep it soaked! If your water turns cloudy or yellow, replace it with fresh water. If your florist included flower food, add it to the water as directed on the packet.
WE'RE SOCIAL!







Love flowers? Follow us on the above Social Networks! We are always sharing the latest articles from our Bloomin' Blog, as well as the most fascinating news on the net!
Help make Flower Shop Network's monthly newsletter even better! Got questions? Have an idea for a story? With your help, we can make the FSN newsletter just what you want and need. You can drop us a note in the comment section on the blog or email us at social@flowershopnetwork.com. We can't wait to hear from you!