September gives us many opportunities to show the people in our lives love! Create in yourself a giving heart by choosing a few holidays this month to celebrate others. Call your local florist and they will be happy to prepare the perfect gift for you. You will feel satisfied knowing that your gift made someone's day!

September 5 – Labor Day
Labor Day is a celebration of the hardworking men and women in America. Families will be spending their day off barbecuing, taking one last trip to the lake, and spending time with friends. Send your arrangement to someone you know who has truly worked hard in their lifetime and should be recognized for their efforts.
September 11 – Grandparents Day
Grandparents get little recognition for the huge hearts they have. Sending a beautiful bouquet is a great way to say thank you for everything they have done. If you can't see them in person, send your love with a personal card message to go along with the flowers.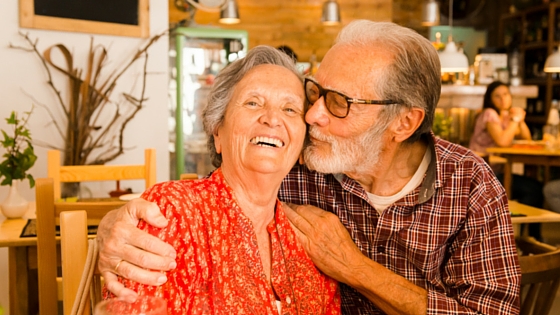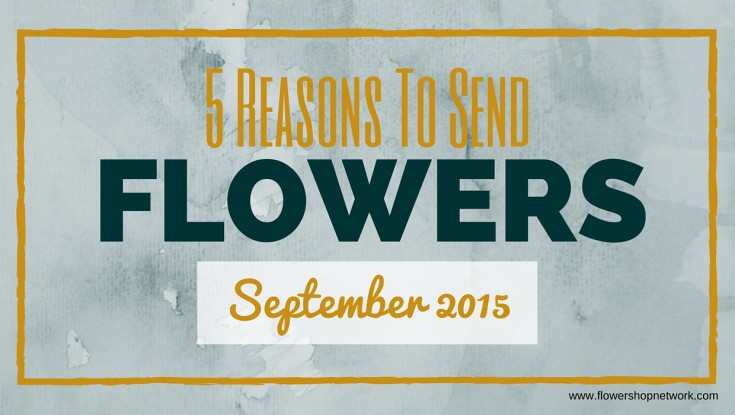 Every month brings the opportunity to celebrate the people we love. Whether it's a birthday or a goofy holiday, fill the day with flowers. Here are five opportunities for happiness!
1. Hug Your Boss Day – September 4th
This day was created by TipTopJob to create healthy working relationships. A good work environment is proven to make people more productive and often that environment is created by our boss. Take time today to hug your boss and show how much you truly appreciate them. An arrangement with bright flowers is a great way to show that appreciation too!
2. Labor Day – September 7th
This holiday is dedicated to all the hardworking people out there! Treat yourself with a beautiful flower arrangement for your home or office. Perhaps share some of the joy that comes with flowers to a hard worker you know. Be the source of their happiness, at least today!
3. Grandparent's Day – September 13th
Our parents discipline us with tender loving care and our grandparents are the ones to spoil us! We love these beautiful, delicate people whose wisdom guide us in the right direction. A beautiful plant or an arrangement with classic flowers, like roses, are always a good choice for this occasion. Make them know you are grateful of their unconditional love!
4. World Gratitude Day – September 21st
Gratitude Day originated in Hawaii in the year 1965. A group of people decided it was a good idea to have one day, every year, to express gratitude for the many wonderful things in life. This is a chance for you to thank those who make your world a better place. Perhaps giving a little bit back in the form of flowers. One day a year can definitely make a positive impact and brighten someone's day!
5. National Good Neighbor Day – September 28th
This is a great opportunity to build a more meaningful relationship with our neighbors. On this day, take this opportunity to reward a good neighbor! Gibe the people next door a plant for their garden or a colorful arrangement for their home. This will definitely surprise someone who has been a  pleasure to call your neighbor.
Happiness doesn't have to be in the form of an expensive gift. Sometimes a simple arrangement can make all the difference! Head to your local florist and share the love!