Send Flowers From a Wisconsin Florist!
Don't settle for any florists when you can choose a Wisconsin florist in Flower Shop Network's florist directory. Whether you want to send flowers, a plant, balloons, a gift basket or a sympathy tribute, these Wisconsin florists are ready to take your order and deliver it with care and professionalism. To find a Wisconsin florist serving your area select a city below.
Top Cities for Wisconsin Florists
Wisconsin Florist Spotlight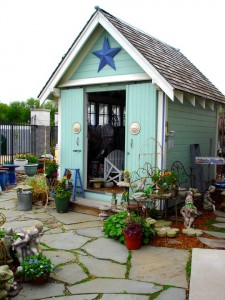 Flower Shop Network:
How long have you been a florist
?
Florist:
I am in year #18!
Flower Shop Network:
When did open your flower shop in McFarland, WI?
Florist:
1994
Flower Shop Network:
What are your floral specialties?
Florist:
I specialize in unusual, different designs and bright contrasting colors in my arrangements, and of course, I specialize in wedding work!
Flower Shop Network
:
What is your favorite flower?
Florist:
My first love is Baronia Heather. Even though it may be more of a filler/bush, it is so fabulous.
Karyn Schneider Of The Petal Patch
See all Spotlights