When was the last time you stopped and smelled the roses? Or the lilacs? Or the hyacinth? With spring ushering in all these beautiful blooms, we wanted to know what fresh-cut flowers are the best for filling a room with a heavenly aroma. So we asked those who would know best – our FSN florists! We had quite a response, but compiled a list of the top ten.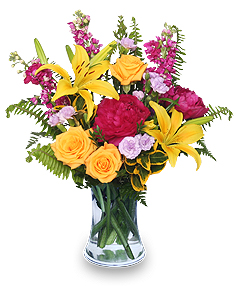 Top 10 Best Smelling Flowers
Click here to order a fresh flower arrangement with stock!
6. Lilies – Asian & Stargazer
So if you want to walk in your home and be transported to a lush garden or know someone needing a bit of scent-inspired pick-me-up, contact your real local florist today. Ask for your favorites from this list for a scent-sational arrangement. You can't go wrong!
This list was generated from responses received on our Facebook page. Join in the fun!