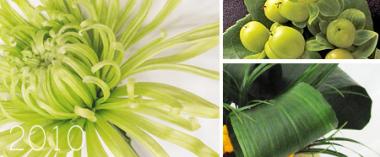 I know everyone's eyes are on the 2010 Vancouver Olympics this week, and what florist can help but notice the bouquets? The 2010 Olympics bouquets, with their monochromatic color scheme, are quite unique when compared to past arrangements. Not only are they beautiful, but have a touching story behind them.
The 1,800 bouquets are made by designers and students of Just Beginnings, a school that teaches the floral art to women who are recovering addicts, leaving prison or who have been victims of violence. This chance to be part of something so globally huge is life-changing to these women.
The bouquets include deep green, folded aspidistra leaves and monkey grass surrounding brightly colored spider mums and green hypericum berries. The simple, green design is meant to reflect the British Columbia and Canada green countryside. Green is also a symbol for luck. Designers wanted to use pussy willow branches and other native Canadian plants, but were left out for safety reasons. Many athletes will toss their bouquet into the crowd in excitement so no sharp points or hard edges were considered.
Did you know, it is in the official olympic rules that each medal-winning athlete must get a commemorative bouquet? It's true. The rules specify each Olympic bouquet must be at least 20-40cm in length and 25cm in diameter, and for the sake of allergies, flowers must have very little fragrance and pollen. The bouquets are specially designed to subtly represent the host country, as well as be a  keepsake from this huge event in the athletes lives.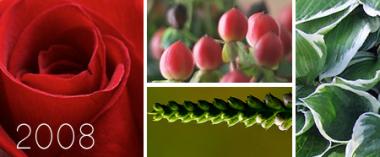 The 2008 Beijing Olympic bouquet designer also did a great job of incorporating the spirit of China in their outstanding arrangement. The bouquet contained: 9 red China roses, 6 red hypericum berries, 6 physostegia virginiana, 6 leaves of fragrant plantain lily, 6 ophiopogon japanicus. The result was a very festive pyramid-shaped  masterpiece. Each element was symbolic, even the numbers: the number 9, in Chinese culture, represents everlasting or eternal, where 6 represent smoothness.
In the 2006 Winter Games in Torino, bouquets included various red and white flowers surrounded by deep green foliage to hint at the Italian flag.
Your guess is as good as mine as to what London 2012 Olympic bouquets will look like. With their confirmed, funky logo it could get pretty wild! [Edit: Check out the 2012 London Olympic bouquet!]
For more on the 2010 Olympic bouquet click here.