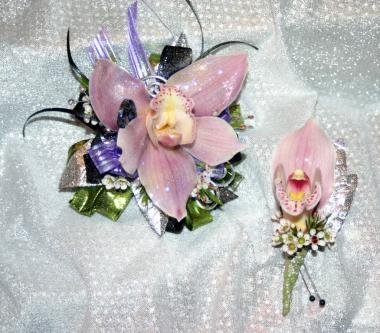 Do you LOVE prom? We do! Flower Shop Network has really got the school spirit this prom season! We have gone to several proms to take corsage photos. We have interviewed, videoed and photographed florists all over our area doin' the prom thing. We have also written lots of articles in our blog about prom! (Check here and here.) Not to mention all the great work of our sister site, Wedding and Party Network, keeping up with all the latest prom trends!
So, without further adieu, here is a little recap of our best prom media of 2010! Enjoy!
Above, Heather from Heather's Way Flowers & Plants explains to us the process of ordering a custom corsage at her shop! She uses a prom board to help her prom-going teens choose their own custom corsage accents.
Related Prom Articles
Matching Prom Dress To Prom Corsage
Gallery of Prom Corsages
Below is a gallery full of some of the best corsage photos we've EVER seen! We hope you enjoy them as much as we do!

Flowers and corsages made by
Adam's Florist
,
Posey Peddler
, and
Heather's Way Flowers & Plants
.