One of the florists in our network had the marvelous opportunity to attend the AIFD National Symposium in Miami and has shared her story with us. Lori Himes, AIFD, CFD from A'Bloom LTD in Walkersville MD tells us all about this once-in-a-lifetime floral experience.

"Caliente means Hot, it was in Miami.. but it was hotter here [Maryland] than in Miami," Says Lori.
"My first [symposium] was in California. And that was what… 5 years ago?" Lori has been hooked every since. And why not? The AIFD Symposium is one of the biggest floral design shows in the world. Lori not only attended this year's conference, but also helped out behind the scenes.
"We did probably $100k worth of decor before we were done. That's something I'll never get to help with again in my life. The opportunity for that is amazing. Any part of it, even if you're the person who took the flowers out of the box and put them into water, it just.. Just to see stuff on that scale, product on that scale, that quality, the colors, the quantities.. and then when it's all put together, it's just crazy. It's just amazing."
It's so true; nothing is bigger than the AIFD Symposium for florists. This is where the top professionals come to learn and hone their skills.
I asked Lori what her most memorable event at the symposium:
"Always a program that kind of touches emotionally. I believe [the Texture of] Tango did that this year. The way it was presented, the designs, the dance, the music, it was just…"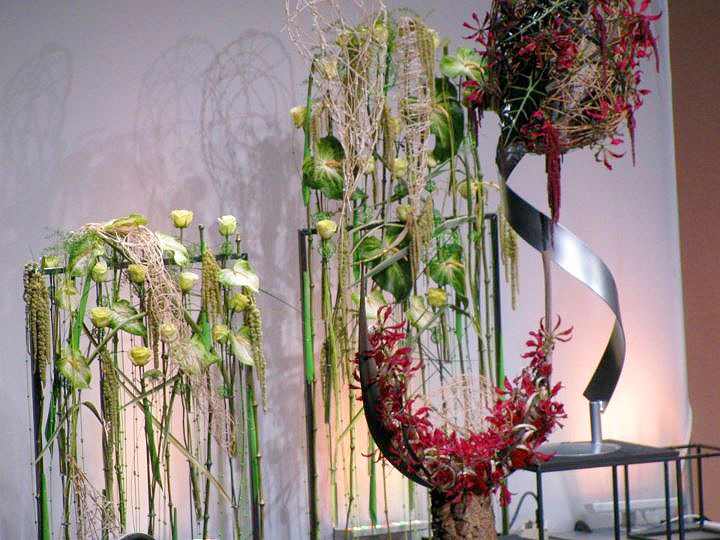 "When the floral part was being presented, there was no talking, it was just the dance and music. In between each group of dancers Miguel explained what was coming up and how Tango history had changed, the influences, who the musicians were and how it was changing. Then the group of 6 dancers would come out and dance the 'transitions' with the flowers and put them on display. It was just really incredible. An incredible concept of how he presented it, and just beautiful. It was a treat for the senses.
"The Tango, all the floral designs told the history of the Tango. And they had professional tango dancers who danced the arrangements out. It's hard to even describe; it was one of the most beautiful things I've ever seen. It was done by Miguel Figueroa AIFD from Puerto Rico and he and his floral designer friends came up with these really cool programs." [Check out a video from the Texture of Tango presentation]
"There was another program, [Art Deco – Miami, the American Riviera] that was done by one of the Miami designers, [Ruben Consa AIFD]. It was very Latin-inspired. It had a lot of metal sculpture type pieces, it was very floral-art.
"Induction night flowers probably were the best. The people who were inducted this year will never forget their flowers. They were just over-the-top. I mean, we had 8 foot screens on tables for centerpieces, these gigantic roots that were made from teak wood, trees made out of anthurium and trees made out of like 300-400 sprays of orchids. So it was just..
"All of the flowers were tropical. They were graciously donated by Eric at Green Point Nurseries of Hilo, Hawaii. That's the one I actually worked on. [Their] product was amazing. I've never seen so many tropicals in my life, and he donated them. They were awesome, just awesome.
"Jim Hinez from the Rose Bowl parade was one of the behind the scenes guys on that. Kevin Coble, AIFD was the mastermind behind it. He was awesome and was the one who got me working with them and is the reason I am going to Tennessee State this week. He had this all in his head, and you know."
What were some of the things you learned while you were at the Symposium?
"I learned how to make, I would call it the 'infrastructure' for some of these bigger pieces. Because it's not something I ever get to do on a daily basis, but now that I understand how the big pieces are put together, the components that actually hold them up and what's underneath, I can apply that to things that I do in the shop. Maybe not on as big a scale, but you learn things that you can apply, and that's really cool.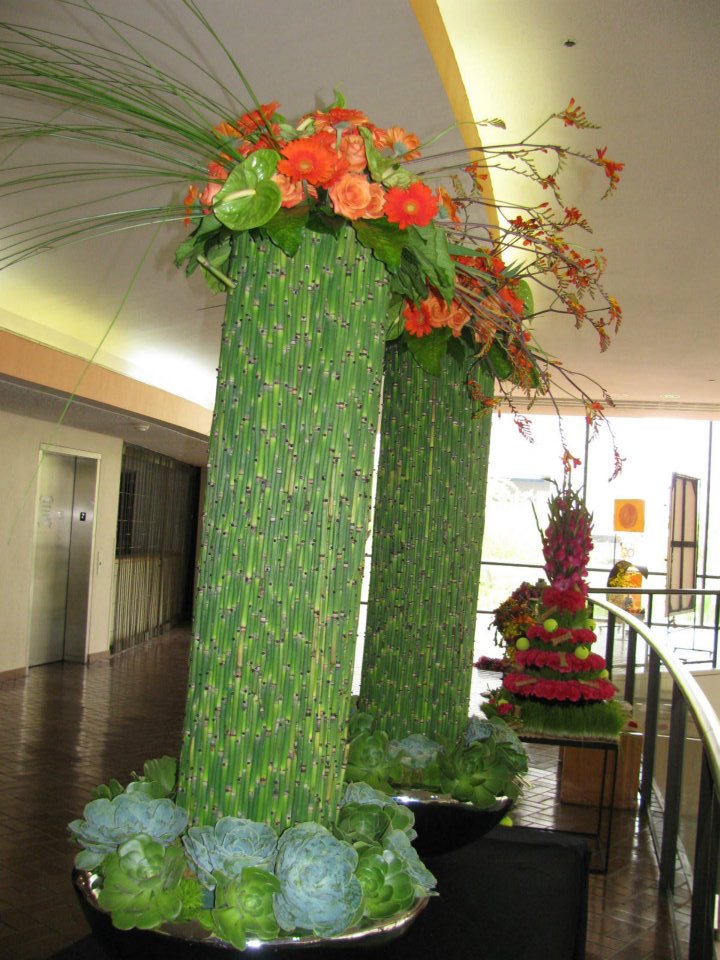 What is your advice for florists who want to come to this event?
"Stash $100 a month away in an envelope and don't touch it! That way you won't have to come up with this amount if money all at once."
Why should florists come to events like these?
"Why? How much time do we have? Because you get recharged, you meet people that are the most generous, creative people in this industry. That are willing to share their knowledge and experiences to make YOUR journey through this industry better."
"I'm on such a high when I come home. It's just amazing. I've gotten to do things that I NEVER would have dreamed I would be able to do."
"The networking… It's the sitting down at dinner, chatting with people, or when you are waiting for a program to start, sitting next to someone you don't know and striking up a conversation. Just sharing tips with each other, and wholesalers and 'where do you get this', 'how do you do that?' 'how do you get your hydrangea to not wilt' and.. you know… all of that stuff."
"You get things on so many different levels. If you can't go to the national one, go to a regional one or to a state one. These professionals on that level of design are at all of those things. You'll get to meet them, know them, and it's a good experience."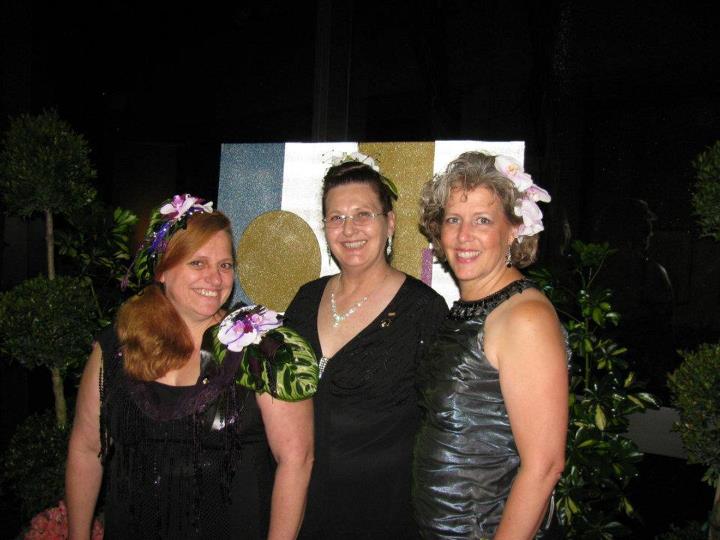 Lori Himes, Janet Frye and Betsy Galliher showing off their fabulous body flowers.
Because of her connections at shows like this one, Lori says she has gone one to "work on the Philly flower show for four years. And you know, that was a pipe dream, [I said] 'Someday maybe I'll be able to have something at the Philadelphia Flower Show' and I've worked on humongous displays at that. Then Jim Hinez said, 'Hey come out and join us at the Rose Parade. We always need an extra pair of hands,' and that's another dream that, because of this organization, I made the connections with the people I need to to be able to take the fear out of going after a dream. That's probably the biggest reason you should go to the AIFD Symposium."
If you would like to learn more about AIFD's 2013 Symposium, Passion, in Las Vegas, check out their Facebook Page. They also have many more pictures of the event.