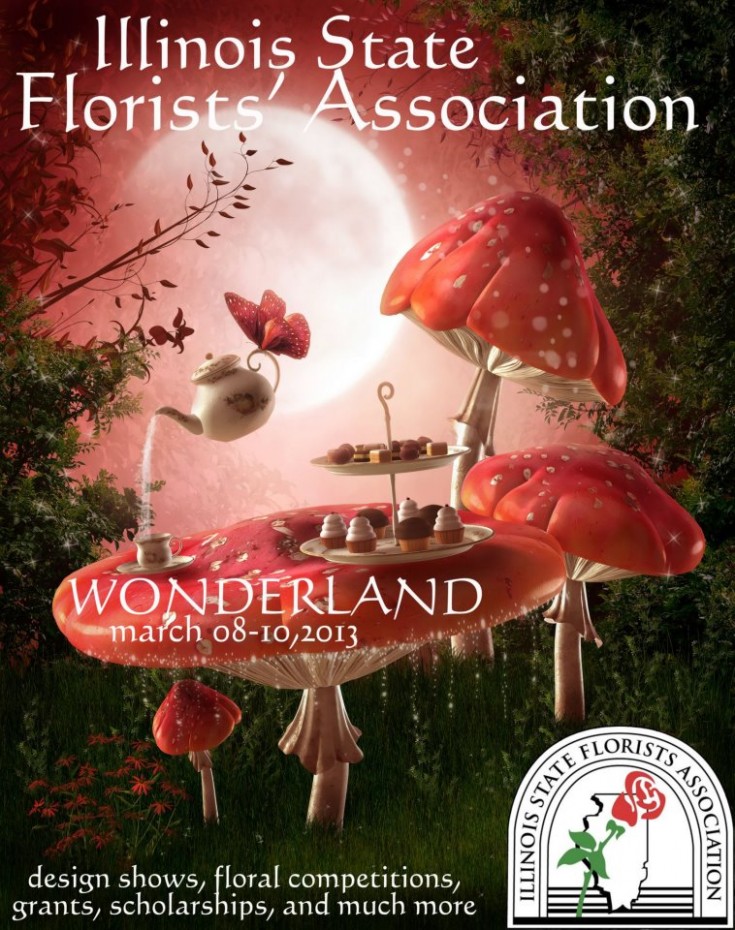 We just got back from the Illinois State Florists' Association's annual convention for 2013 themed, Wonderland. What a wonder it was. From design shows to floral competitions, grants and more — florists from Illinois and surrounding states had their inspiration batteries charged at this show!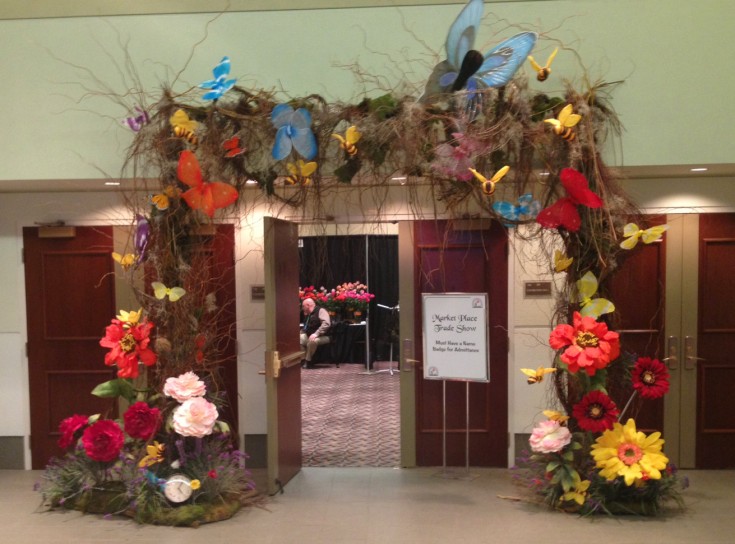 Trade Show Entrance using over-sized flowers, butterflies and bees, just like you're stepping into wonderland.
FSN's Trade Show booth where we gave away our big green tote bags to all who attended.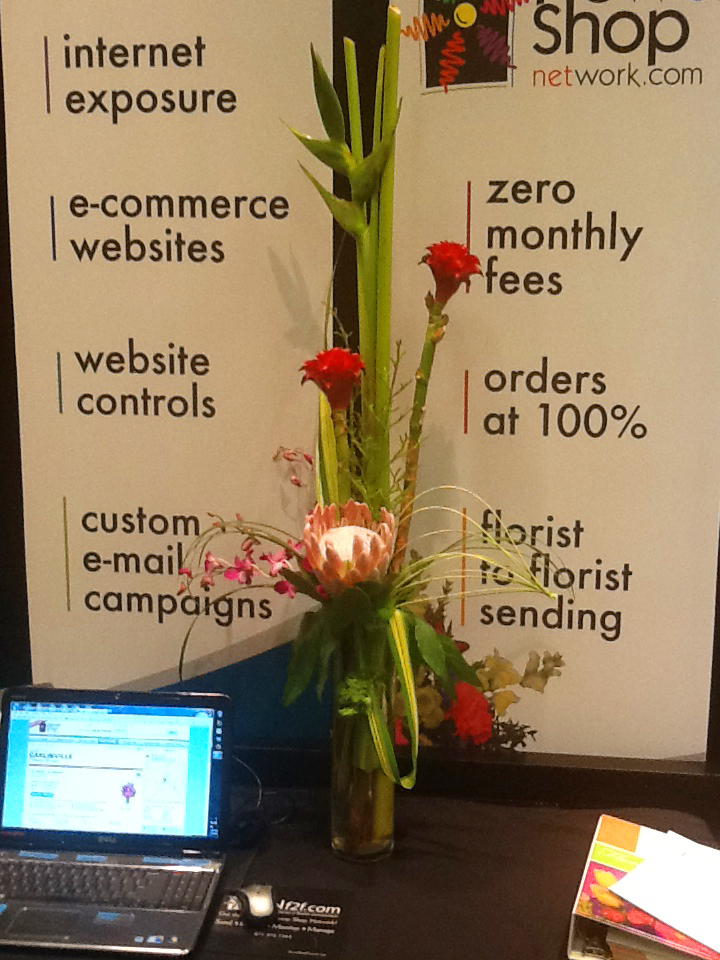 Booth Flowers designed by True Colors Floral Artistry, Springfield IL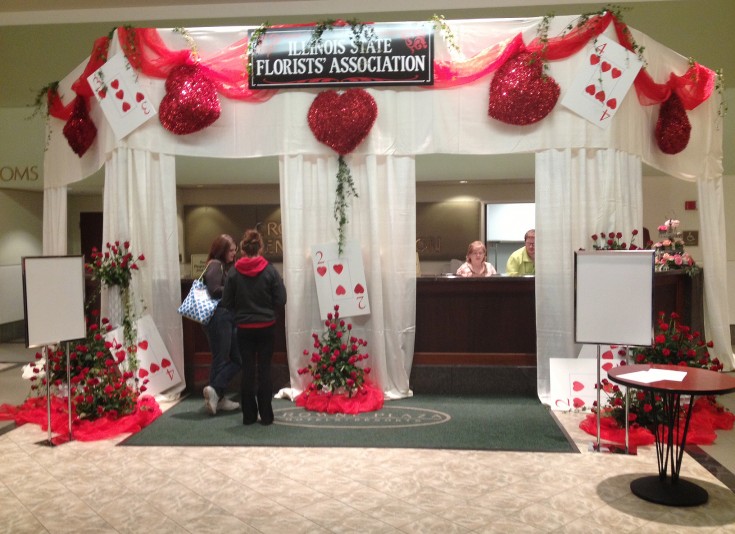 Card-themed registration desk inspired by the Queen of Hearts. I wonder if those roses were painted red?
FSN's Beverly Burns with Mr & Mrs William Blythe of Blythe Flowers Greenhouse, Ottawa IL
Someone is having a very merry un-birthday at this tea party display.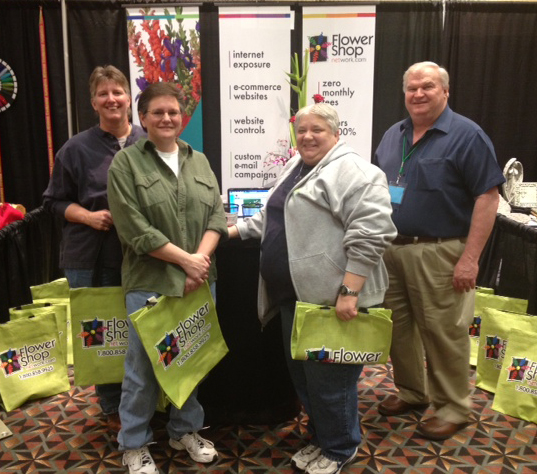 Ken with the crew, Ann, Joan and Le Ann, from Flowers by Mary Lou, Springfield, IL
We had a great time at the Illinois State Florists' Convention. Can't wait for next year. If you want to see more from the show, check out the ISFA Facebook Page. You can also use this link to find florist conventions and flower shows in your area.