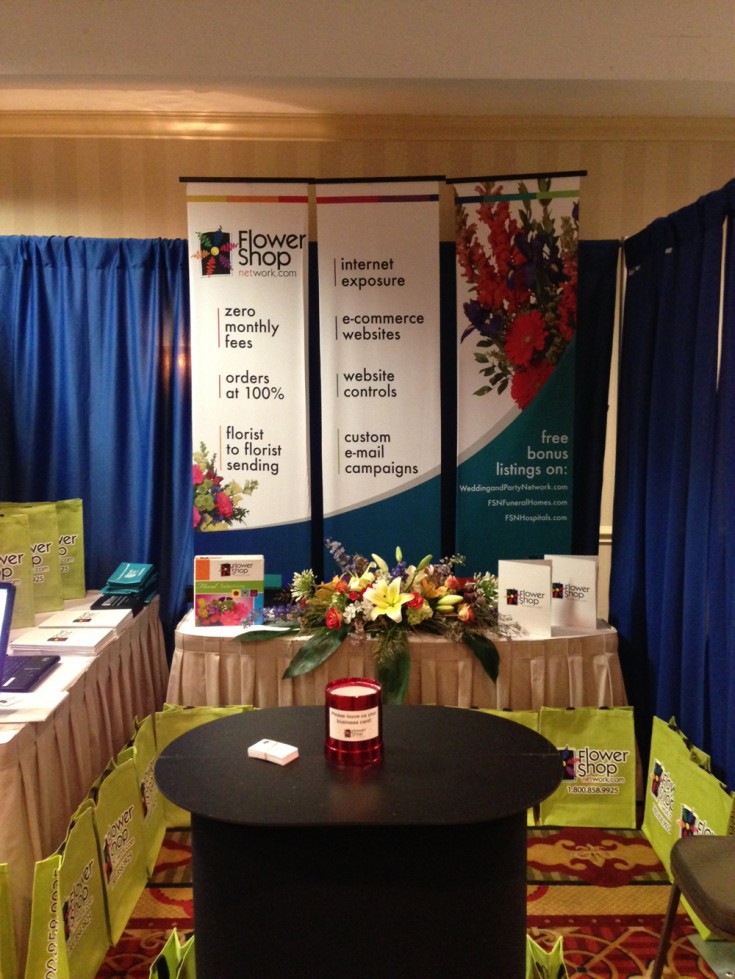 Recently, Flower Shop Network had the wonderful opportunity to visit the Louisiana State Florist Association Convention for 2013! What a great show it was — the theme was Journey to Oz and you could definitely follow the yellow brick road to some absolutely stunning floral designs!
Big Congrats To Our Featured & Winning Members
We are so proud of our member's accomplishments at this year's Louisiana State Florist Convention!
Congrats to Connie LeBlanc of Hearts Desire Florist, Houma LA – 1st Place Designer of the Year!
FSN sponsored Rick Rivers' program Sale and Marketing 2.0. Rick Rivers is a floral business spokesperson, author and owner of A Floral Boutique in Ormond Beach, FL.
FSN Trade Show Booth
FSN Booth complete with everyone's favorite BAGS!
Our beautiful booth were arrangement by Tommy's Flowers, Lafayette LA
We had an amazing time at this year's convention and can't wait for next year!
Be sure to subscribe to the FSN blog to catch even MORE pictures from this year's Louisiana State Florist Convention.