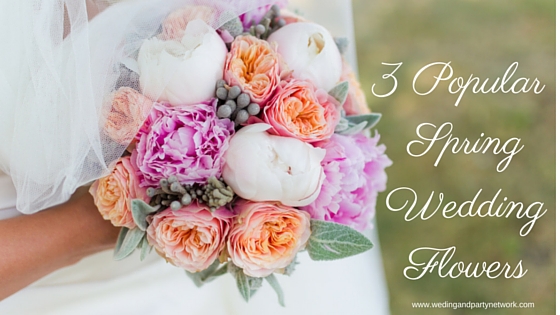 Everyone knows that spring is the season for weddings and flowers. We have made a quick list of the three most popular wedding flowers this season. Take a look at what flowers brides are loving for their weddings!
1. Peony
From classic neutral arrangements to colorful modern mixes the peony is an all-time favorite for spring brides. Peonies have large gorgeous ruffles that make them stunning in any bouquet or arrangement. Peony season begins in early spring and extends through late June. This beautiful bloom is available in various shades of pink, red, yellow, white, and cream.
2. Lilac
Lilacs are known for their natural wildflower look. These beautiful flowers will bring a sweet floral aroma to your venue. This delicate flower most commonly comes in dark or light purple, but can also be found in pink and white. Many brides love lilacs because they add a unique texture to floral arrangements.
3. Hydrangeas
Hydrangeas are fluffy lush flowers that cluster together to create a romantic garden look. You can choose from sweet baby hydrangeas that range from 3"-5" or the extravagant jumbo hydrangeas that range from 7"-10". Not only do these flowers come in varying sizes but also colors from white and cream to pale blue and antique green to vary shades of pink. These flowers stand out on their own and are commonly used at dramatic focal points.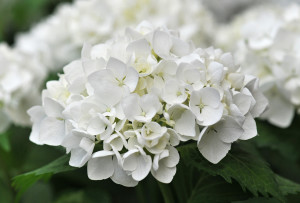 Take a look at our floral directory to find florists that can provide you with these popular wedding flowers!