If you are tired of the crisp winter weather and are looking forward to brighter sunny days, we have a suggestion for you! Spring is right around the corner but why should you wait for it? Transform your home today into a blossoming space full of life and energy by simply adding some plants. Choose some of these low-maintenance plants to brighten up your home and create your very own natural haven.
1. Add Color
Instead of repainting the walls, give your living areas a face-lift by adding some beautiful flowering plants. We suggest trying a Phalaenopsis Orchid. This long-lasting flower blooms perfectly for up to three months and comes in a variety of colors. Choose a color that will not only compliment your home but also your mood!  Showcase your orchid on a windowsill or kitchen table where it can be admired by everyone.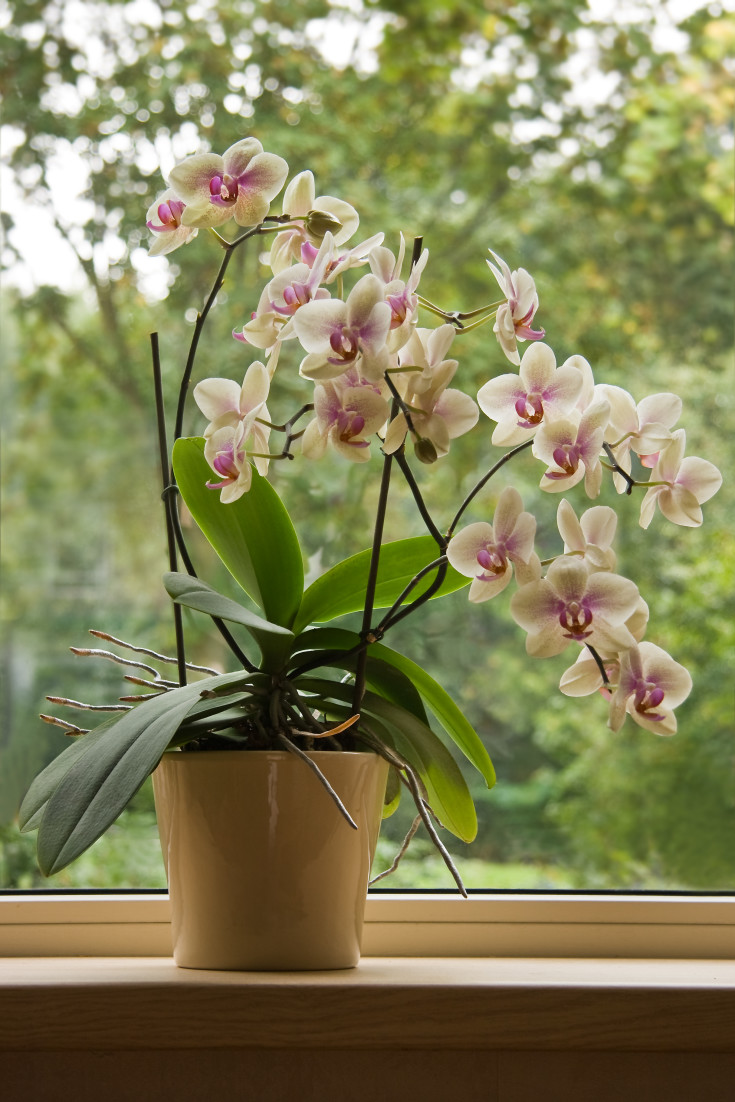 2. Use Succulents
Succulents are a great option for those that don't have a green thumb. These plants are easy to care for and come in a variety of shapes, sizes, and colors. Take a succulent and pot it into an interesting container like a coffee cup, mason jar, or even metal and glass containers. Fill your container with some agate stones that match your color scheme to complete the look. Finally display your creation on coffee tables, desks, or attach the containers to the wall for a unique vertical arrangement.
3. Choose Ferns
Ferns are one of the most popular houseplants and will make your home feel fresh and healthy. Their interesting texture, foliage, and growth patterns bring the outdoors in. If you have an empty corner or window this would be the perfect place to show-off your fern. Keep in mind that most ferns love humidity so we suggest placing a humidity tray or a glass of water near your fern. As the water evaporates it will provide the humidity the plant needs.

4. Make Plants the Focal Point
All rooms typically have a focal point and usually it's where the eyes are naturally drawn. The best way to give your home a fresh feel is to use a beautiful plant as the focal point. For example, try going with a larger plant like an Umbrella Tree. The Umbrella Tree requires basic care and can grow anywhere from 4-8 feet tall. Place this plant in an area of the room where the eye is naturally drawn and you'll instantly see your room light up!
If you're curious about where to find these indoor plants for your home, head over to our floral directory to find a local florist near you that can help you find exactly what you need! Don't wait around for spring to arrive, add some life to your home today!