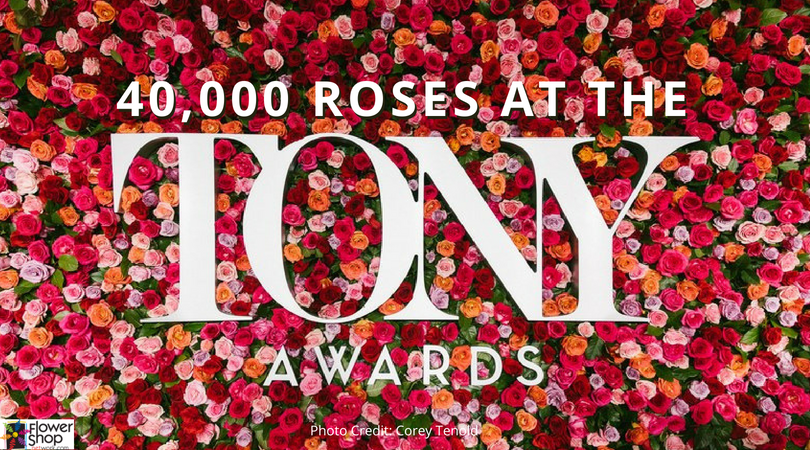 Were you able to tune in to the Tony Awards this past weekend? We were pleasantly surprised, to say the least, to see a flower wall be the focal point at the red carpet, especially during #RoseMonth! It definitely was a great way to kick off an unforgettable night for the Broadway industry!
---
40,000 ROSES | Say What?!
Yes! You heard that right! According to Vogue, the process of putting the flower wall together began at 6 a.m. that same morning. This was done the same day of the event to ensure the freshness of the flowers, 'cause nobody wants to see dead blooms at a red carpet, right? The very talented event designer, Raul Avila, made sure the main wall was designed in shades of pink, others were made up of red and white roses. The goal was to "evoke the style and elegance of the theater." We can all agree that it definitely did!
---
FLOWER WALLS | A New Trend?
The Tony's isn't the only award show to showcase a flower wall on the red carpet! The Obie Awards, which celebrate Off-Broadway theater, also highlighted flowers at their event! The flower wall wasn't as big as the one at the Tony's but it definitely added a magical touch to the red carpet.
And who can forget Kim Kardashian and Kanye West's wedding?! The flower wall was made up of white roses, gardenias, peonies, and many more flowers judging by the picture! This was definitely the moment that inspired this beautiful and enchanting trend.
Want a flower wall at your wedding or special event? With the help of your local florist, this can definitely become a reality! Click the link below to find a florist in your area!