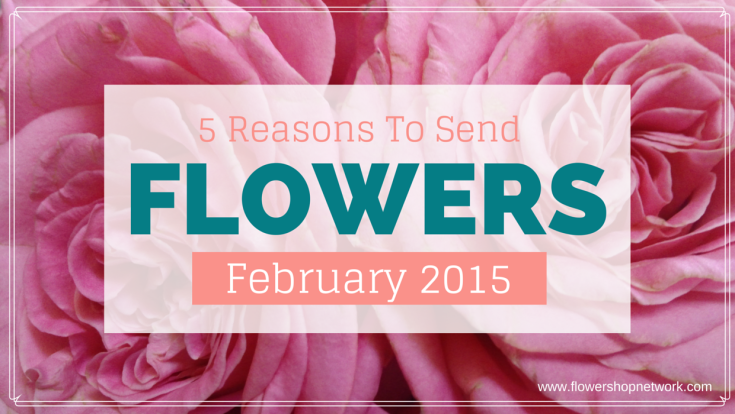 February is the month of love–which means it is the best time to send flowers! From roses to tulips, nothing says "I love you" more than a bouquet of beautiful blooms. Here are 5 reasons you should be sending flowers this month!
1. Send A Card To A Friend Day (and follow it with flowers) – Feb. 7th
On February 7th, make it about friendship! Send your friends a card along with a beautiful arrangement to let them know how important they are. Yellow roses are always a great option because the yellow rose is known as the "Flower of Friendship."
2. Make A Friend Day – Feb. 11th
There's nothing better than making new friends! On this day, send flowers to someone you wish to get to know better. You never know what the future holds!
3. Valentine's Day – Feb. 14th
This is by far the most important day in February and flowers will certainly make your sweetheart's day. Send an arrangement or a bouquet of red roses to that special someone. A red rose represents true love, but if you are a secret admirer send them red mums or gardenias as a surprise. This will put a huge smile on their face.
4. Random Acts of Kindness Day – Feb. 17th
Everyone needs a bit of kindness. Follow the mantra, "give and you shall receive" on this special day. Bring happiness in the form of flowers to those around you and do t just because you can!
5. Floral Design Day – Feb 28th
February is almost gone and you haven't sent flowers? Well, this is the perfect day to do so! Head out to your local florist and have them design a beautiful flower arrangement. A custom floral design will sure make that special friend, relative or partner very happy.
Flowers are always great gifts for those whom you love most. It doesn't need to be February– the month of love– to send a beautiful floral arrangement. This is something that can be done all year long. Head to your local florist and make someone feel special today!