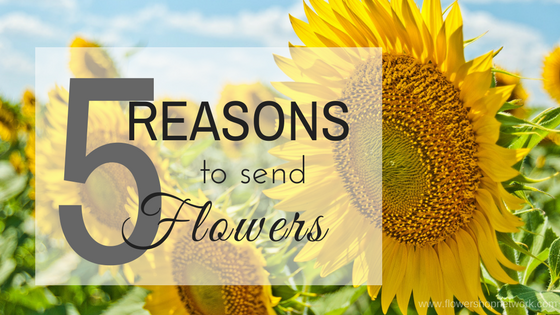 This month we wanted to give a few reasons to send that are a little out of the ordinary. Find out how you can send flowers, tell jokes, and celebrate some lucky ladies all in this month's Reasons to Send!
National Girlfriend's Day- August 1
National Girlfriend's day can be celebrated in more than one way. Some see it as a day to celebrate your best friends, and some see it as a day to celebrate a significant other. No matter which way you choose, pick out some poppin' flowers and help make the first day of the August her best!
National Sisters Day- August 6
Sisters come in all shapes and sizes. Some are related by blood, while others come into our lives unexpectedly. You may fight, you may argue, but you know your sister will always be there for you. Show her how much you appreciate her with an arrangement of her fave flowers.
Tell a Joke Day- August 16
Flowers? For Tell a Joke Day? Yep! You read that right! There are all kinds of ways to get creative with this…Just keep it mild. It could be anything from a joke on the enclosure card to sending a vase full of stems or an off-the-wall plant.
National Senior Citizen Day- August 21
On National Senior Citizen Day, take some time to pay homage to those who came before you. Have some flowers delivered to a local nursing home and show your appreciation for your local seniors.
National Eat Outside Day- August 31
Pack up a picnic basket and head to the park! Order a fun centerpiece from your local florist and add an extra flourish to your picnic for National Eat Outside Day!