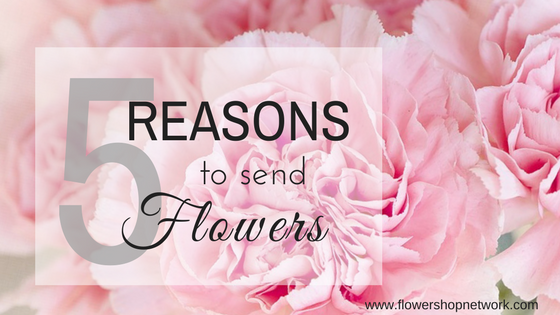 Valentine's day isn't the only reason to send flowers in February! Surprise them with flowers on a day that may seem ordinary. Celebrate all month long with these unique reasons to send!
National Wear Red Day- February 3rd
Is there a special woman in your life who has or is battling heart disease? National Wear Red Day is a day meant to raise awareness for heart disease in women. Send her a beautiful bouquet filled with red flowers. You could even have a boutineer or corsage made to wear to celebrate!
Valentine's Day- February 14th
Flowers are one of the best gifts you can give on Valentine's day. Who doesn't love to receive a big bouquet at the office?
National Caregivers Day- February 17th
National Caregivers Day was first observed in 2015. Although a new holiday, it is a very important one. Say thank you by sending an arrangement to one of the hard working members of the healthcare field who provide long-term and hospice care.
Fat Tuesday/Mardi Gras- February 28th
This year Fat Tuesday falls on the last day of the month. Celebrate Mardi Gras with an arrangement full of purple, green, and yellow blossoms!
Floral Design Day- February 28th
Floral Design Day is a day that celebrates floral design as an art form. There are many ways you can celebrate this day. A few of our favorites? Send an arrangement to your florist, buy some flowers from  your local florist to create your own design, or buy a plant or flowers for your office!
With so many great reasons to send flowers this month, why not send flowers for them all!?