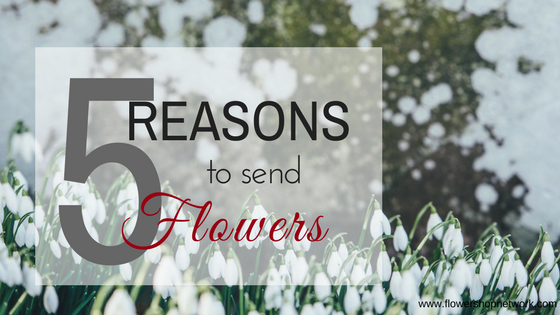 It's a brand new year. As we reflect on 2017 and make plans for 2018, remember that there are many occasions in life to celebrate. Each month we like to give our readers five reasons to send flowers to those they love. Sometimes these are holidays that have been celebrated for hundreds of years. Other times they are new, unconventional holidays that you may have never heard of. Whatever the occasion, it is the meaning behind the flowers that truly matters. 
Just Because
For your New Year's resolution, why not commit to buying more flowers!? Valentine's Day, birthdays, and anniversaries aren't the only reasons to send flowers. In fact, when you send flowers just because, it makes them even more special. They really are a perfect surprise.
Apology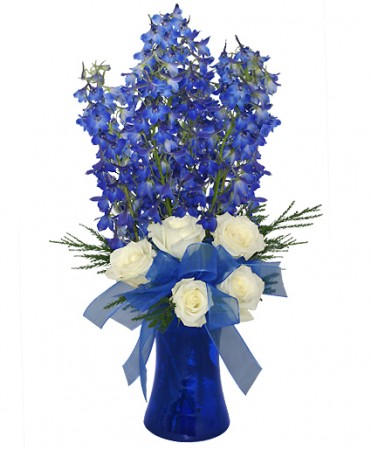 Maybe there were some relationships from 2017 that kind of hit the rocks. If you want to make amends in 2018, send a gift basket full of their favorite goodies, a nice arrangement, or even a house plant!
National Law Enforcement Appreciation Day- January 9th
Since 2015, citizens have been coming together to thank their local law enforcement. You can do this by wearing blue, sending a personal thank you note, or even sending a blue and white arrangement to your local police department.
Get to Know Your Customers Day- January 18th
Business owners, this one's for you! Customer service is a very important part of any business. Take some time today to get to know those who come into your business, and send them home with something special. Order some single stem carnations or roses from your local florist and give them to your customers throughout the day!
International Holocaust Remembrance Day- January 27th
January 27th marks the day that Auschwitz-Birkenau was liberated. This day is used to honor the victims of Nazism. If you live near a Holocaust museum or memorial, ask them if you can place flowers at that location. If you know a survivor, consider sending them an arrangement. Gladiolus represent strength and remembrance, so they would be a great choice.