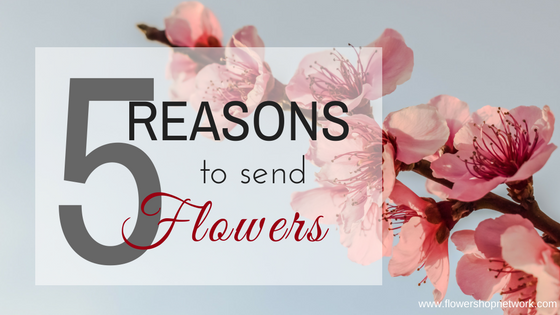 The big holidays are over, which means the end of extravagant presents and celebrations. But it doesn't have to mean the end of giving back "just because." March has some of the best holidays to send flowers!
Employee Appreciation Day, March 2
It's important to show employees what an effect their work has on a company. Employee Appreciation Day gives the opportunity to send a big bouquet or centerpiece to show just how much they mean to you!
I Want You to Be Happy Day, March 3
Does somebody in your life need a smile put on his or her face? Use this holiday to help out with that. Choose some appropriate colored roses that symbolize friendship, love and so on, and watch a simple act of kindness turn somebody's day around.
International Women's Day, March 8
International Women's Day celebrates the achievements (social, economic, etc.) of women all around the world. If saying "thank you" doesn't get your point across, send flowers to honor that special woman in your life that you admire.
Plant a Flower Day, March 12
A day just for flowers! Send a potted plant to a friend or family member with a green thumb. They will appreciate a new addition to their garden that can help out the environment at the same time.
Proposal Day, March 20
There's a holiday for everything, and that includes proposing to a significant other. Christmas might be a popular time to pop the question, but this national day is a good time to throw in a bouquet with the ring, especially if traditional is more your style.