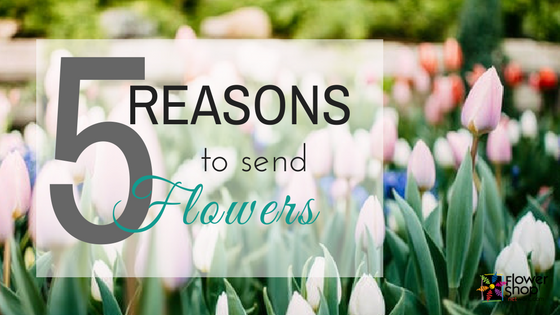 Those April showers are finally over and it's time for May flowers! Let the month of May be full of flowers by sending beautiful blooms! May celebrates a lot of special people and flowers are a great way to show your appreciation!
National Nurses Week, May 6th-12th
Nurses are so special they deserve a whole week of being celebrated! They make a difference in lives every day. Make sure to send a nurse flowers this week to make a difference in their life as well!
National Teachers and Staff Appreciation Week, May 7th-11th
They're the ones who shaped our education and they deserve to be celebrated! Say thank you to that teacher who taught you the most by sending flowers! 
Mother's Day, May 13th
Mother's Day is one of the best days of the year! Make your mom proud by sending her a beautiful bouquet of flowers! She's earned it!
Graduation
It's that time of the year where students are reaching a huge milestone in their lives. From high school to college graduation, sending flowers would mean so much to them! Help your grad celebrate their new beginning!
Memorial Day
It's a day to remember those who sacrificed their lives. Send flowers to the gravesites of those fallen heroes. You can also send flowers to the families of those honorable soldiers to show your respect.