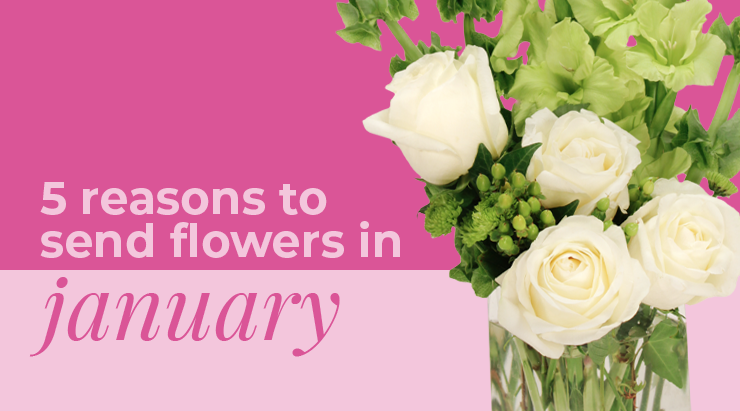 Looking for the perfect reason to send flowers this January? We've got you covered! Take a look at our top five reasons to send this month:
Jan 12- National Pharmacist Day
Where would we be without our pharmacists? They help to provide support for our health and well-being throughout the year, so it's only natural to have a day to celebrate them! Send your favorite pharmacist some gorgeous flowers to let them know you appreciate them.
Jan 13- National Clean Your Desk Day
A clean desk encourages productivity and focus, but that doesn't mean it should be empty and boring! Clear all the clutter to make you feel better about your workspace, and then order a gorgeous flower arrangement to spruce it up! The flowers can help inspire you throughout your workday.
Jan 21- National Hugging Day
Hugging is a great feeling that can lift your mood and make you feel safe. There are people in your life that you wish you could hug every day, but sometimes that's not possible. On National Hugging Day, send them some flowers in place of a hug to let them know you're thinking about them!
Jan 26- National Spouses Day
You show your love for your spouse in different ways every day, but on National Spouses Day, do something extra special! The perfect way to let your spouse know you love them is by sending flowers. They're sure to love receiving this sign of affection from you!
Jan 28- National Daisy Day
Daisies are one of the most popular flowers in the world, and that is celebrated each year on January 28. Don't let this day pass by without ordering a bouquet of daisies from your local florist!
No matter what occasion you choose to send flowers for this January, we know your local florist will create a stunning arrangement that you'll be proud to gift.