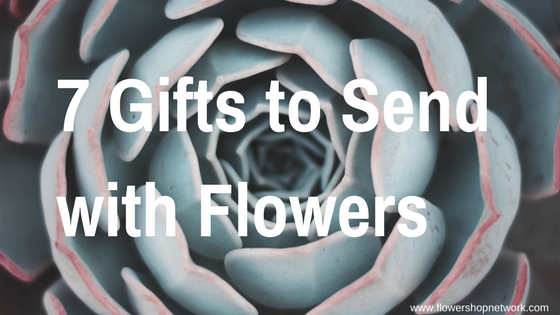 Flowers are a great gift but sometimes you might want something to go with them. Some of these suggestions may seem like no-brainers, but there's always a way to put a spin on an old classic. Many florists also carry gift items, so chances are you won't have to go far to find these. If your florist doesn't carry gift items, ask them if it's okay for you to include a little something extra to go with your flower arrangement.
Candy
Flowers and candy probably seem like that classic combo that too many people are tired of seeing, but try to think outside the box when choosing candy to send with your flowers. Don't feel limited to the standard box of chocolates. Get their favorite sour gummy worms or even chocolates filled with liqueur.
Seed Starter Kits
Give them flowers for now and a seed starter kit to have flowers for later! This is a neat way for them to try their own hand at growing some flowers, or even a miniature vegetable or herb garden. Many of these kits are made to be grown anywhere, including small apartments.
Wine
Sometimes we all need a little help to unwind after a stressful day or week. Flowers will help give them a mood boost and wine will help them relax. Combine these with a nice dinner at home, and you're set for a great night in!
Mini Spa Kit
Grab a lavender scented candle, some bath bombs, and nice face mask and you have a mini spa kit that will help them unwind. The flowers will make them feel extra pampered while they soak the day away.
Photo Album
A photo album or photo book filled with your favorite pictures is a wonderful addition to send with flowers. This would be especially good for a birthday or anniversary gift. It's an easy way to show your love through the years, or your best adventures together.
Jewelry
Another oldie but goodie? Adding a piece of jewelry to a flower arrangement. Whoever you are sending flowers to will get to enjoy the flowers and continue to enjoy your gift each time they wear the jewelry you gave them!
Gift card
Gift cards are an easy way to give a little extra joy to whoever you are sending flowers to. This one is as simple as slipping the gift card into the enclosure card!