Boss's Day was a roaring success at the FSN offices, and for more than just our bosses!
The sales department decided to do something a little different this year to honor Brock and Loranne, the owners of Flower Shop Network. Because our owners are such generous people, the sales department chose to do something that embraced their spirit, something that went beyond the walls of our offices and reached out into the community.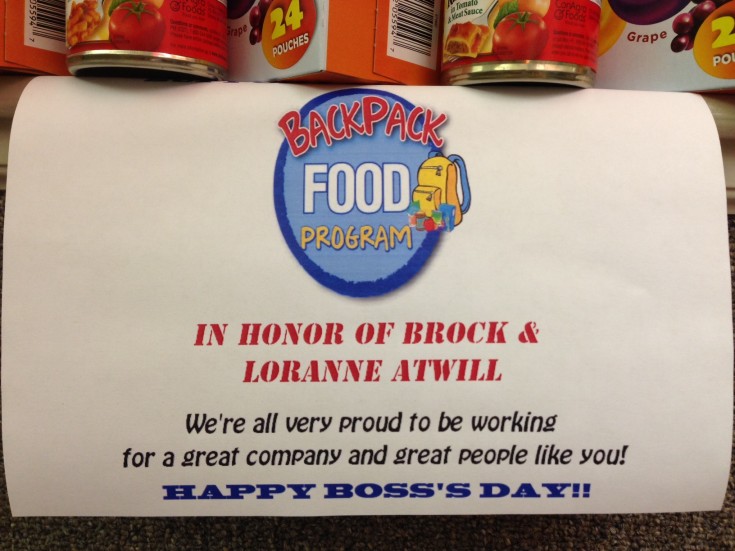 Our local Backpack Food Program collects non-perishable food from the community and businesses in the area and delivers it to local schools, fills backpacks with the collected food and distributes it to children of needy families. This year, as a Boss's Day tribute, every member of the sales department brought food from home to make a sizable contribution in the name of our owners and sales managers. Way to go, guys!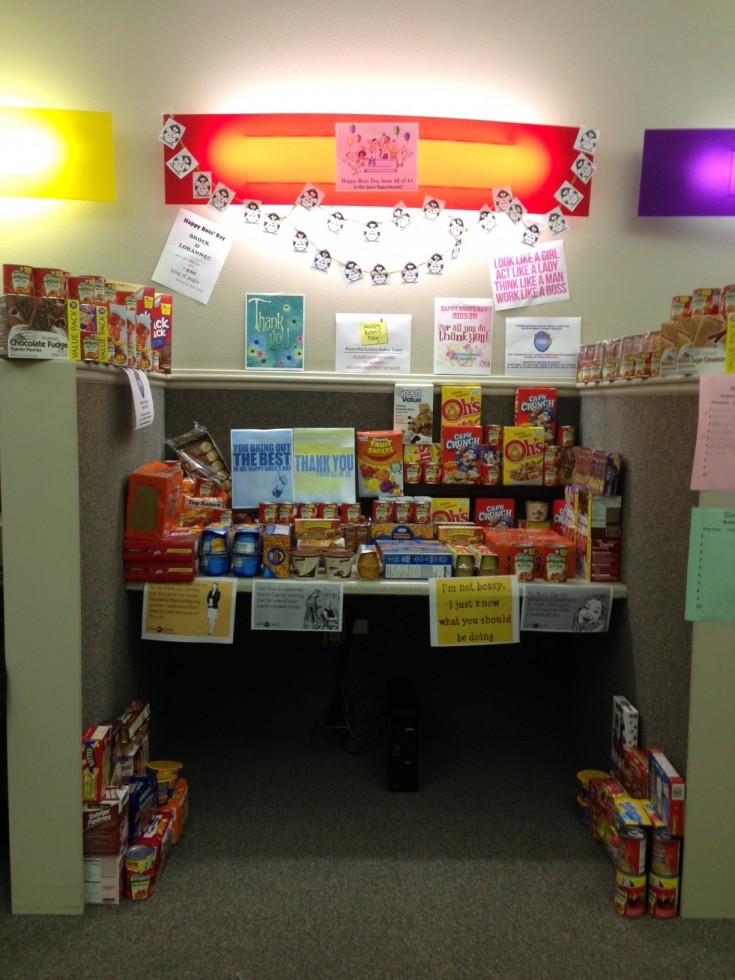 Here is a photo of the contribution in total. Looks like a lot of meals gathered up there.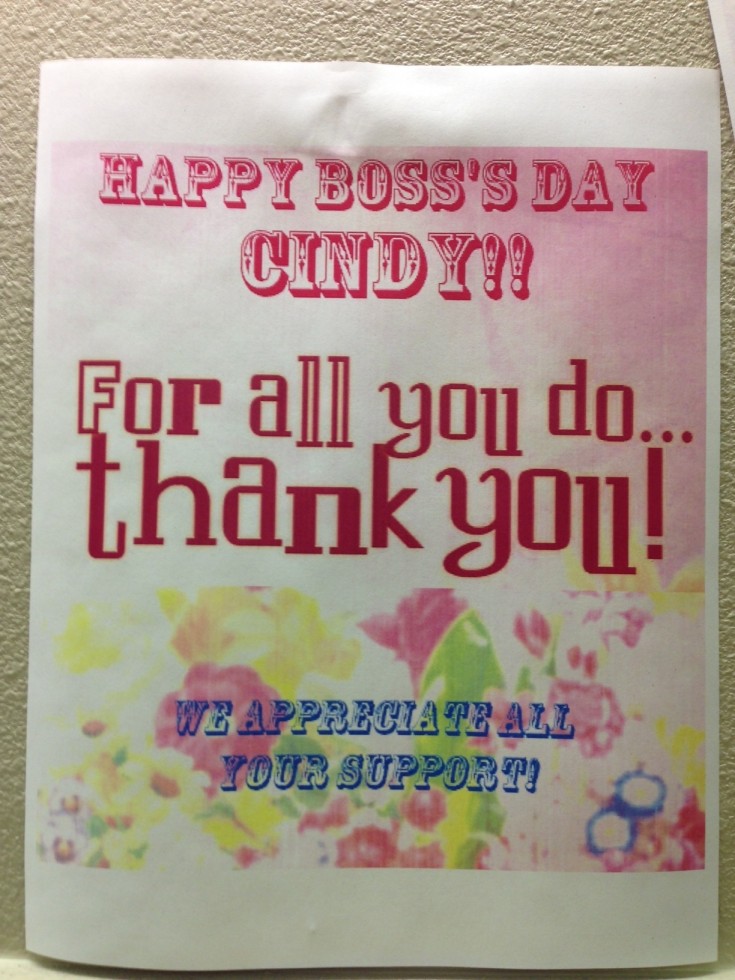 A sign appreciating our VP of Sales. She does so much to make our company a success!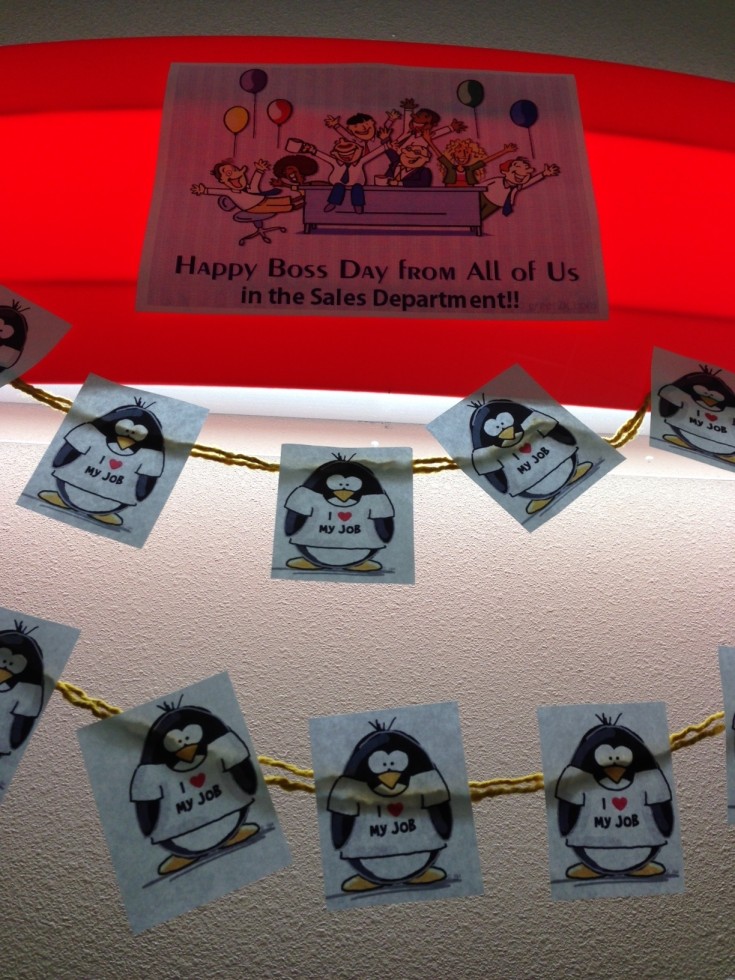 A close-up of some of the decoration provided for the event. Hmm … I didn't even know penguins had jobs!
And finally a thank you surrounded by the food that will go to help those needy families. Excellent job, people. Makes me proud to work at a company like this!
Thanks for reading this recap of our fabulous Boss's Day here at FSN. We've had a wonderful day. How about you? If you had a great Boss's Day, or did something special in your boss's name, let us know about it in the comments below!