FSN has its share of Administrative Professionals, and never let it be said that we don't know the proper way to honor those individuals. You know what I'm talking about right? That's right, flowers! And we gave some gorgeous ones from FSN member Alvin Taylor's Flowers here in Paragould, AR. So scroll through and take a look at some smiling faces and beautiful arrangements!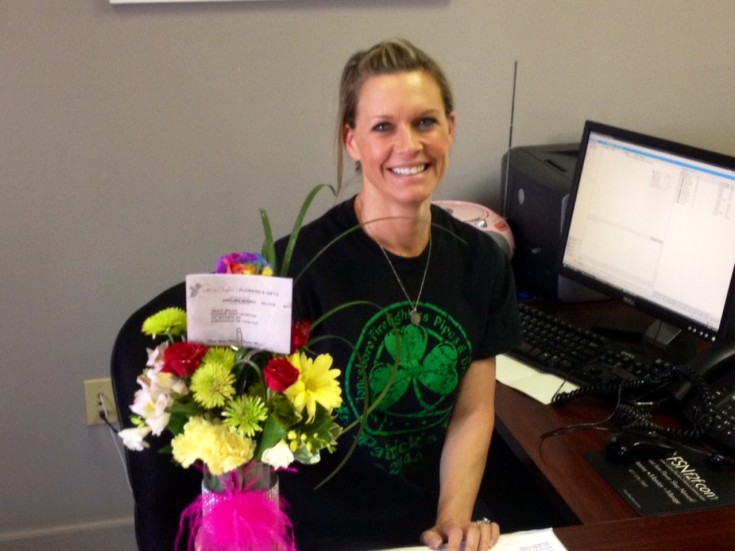 This is our Front Desk Administrator. She's the first face you see when you walk into the FSN offices, the first voice you hear when you call and that smile is a genuine and permanent fixture. Thank you for all you do!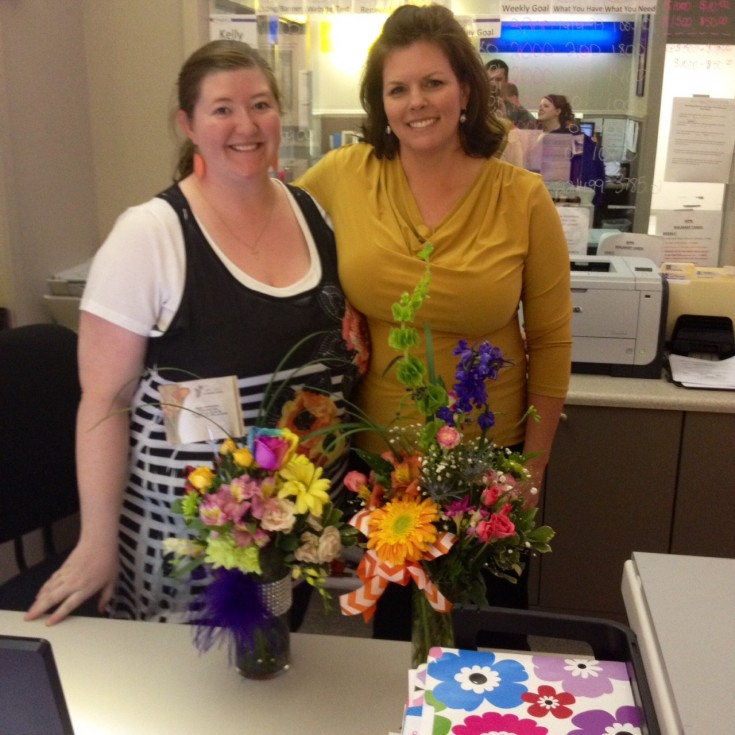 This is Erin Lowary, (on the left) the FGmarket and Wedding and Party Network Administrator and Tracy Wright (on the right), our FGmarket and Wedding and Party Network Director. These two ladies work hard every day to keep Wedding and Party and FGmarket running smoothly and help to make their departments a fun place to work. Thank you, ladies, for everything that you do!
Allow me to introduce Jill Crocker, (on the left) our FSN Administrator and Brenda Kingston, (on the right) our Web Administrator. Jill is the person behind those lovely FSN reps that you talk to on a regular basis, and Brenda … well, Brenda keeps so many balls in the air she deserves a degree in juggling. Thank both of you for all that you do!
Finally, we have Judy Downs, our FGmarket Administrator. She works hard to keep FGmarket and its reps working smoothly. Thank you, Judy, for all your hard work!
I want to once again say, "Thank You" to all these hard-working ladies on behalf of Brock, Loranne and the rest of the FSN, FGM, and WPN staff. Each of you is awesome, and our company wouldn't be the same without you. You rock!