Next week is Administrative Professionals Week, with the designated Admin Professionals DAY being on April 27th! (Formerly known as Secretary's Day) This is the time to thank those who make our jobs a whole lot easier! Over the years, Administrative Professionals Week has become one of the largest workplace observances, it's even celebrated worldwide.
A Bit Of History Of This Holiday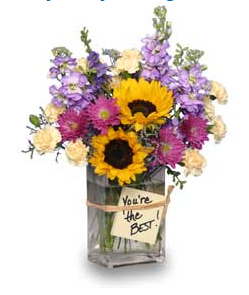 In 1955, the observance date of National Secretaries Week was moved to the last full week of April. The name was changed to Professional Secretaries Week in 1981, and became Administrative Professionals Week in 2000 to encompass the expanding responsibilities and wide-ranging job titles of administrative support staff.
Why Should You Celebrate?
Any good business owner knows they would not be where they are without the help of their crew. Even temporary staff are essential to getting the job done and done right! How do you plan to recognize your staff on Administrative Professional's Day/Week?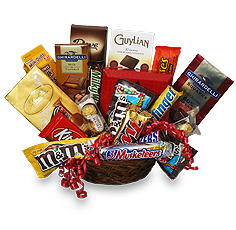 First off, you can NEVER go wrong with flowers. Everyone loves to receive beautiful blooms to brighten up an office desk. Have your flowers delivered on Monday to kick off a spectacular Administrative Professionals Week!
Gift baskets are also available from your local florist and are so exciting when delivered to an entire office. Everyone has a chance to sample some of their favorites. If your staff is more health-conscious, order a fresh fruits gift basket. If they have more of a sweet tooth, you might order a chocolate filled gift basket, or a candy gift basket! All are great ideas and so yummy for your crew!
For the rest of the week, go out of your way to do nice gestures for your staff. Clean the bathroom extra spick-and-span. Have a lunch cookout on a nice sunny day. Let everyone go an hour early on Friday. There are lots of great, and inexpensive ways you can show your crew just how much they mean to you.
Let us know what your plans are in the comments below! Post pictures as well!

This post is brought to you by local Cambridge MA florists.
Not in Massachusetts? No worries, Flower Shop Network connects you to your nearest local florist!