The Arkansas Florist Association's 61st Annual Convention and Trade Show was held this year August 16-18 in Hot Springs, AR, and if you missed our previous article detailing FSN's presence at the show, check it out here! Two of the major events at this convention are the Arkansas Cup and Mid-America Cup. The winner of the Arkansas Cup this year will have the chance to represent the state of Arkansas in next year's Mid-America Cup. The Mid-America Cup is a competition between winners from state-wide competitions. All winners are invited to attend, and this year the competition consisted of representatives from 14 different states! So, without further ado, here are some awesome photos for you to peruse!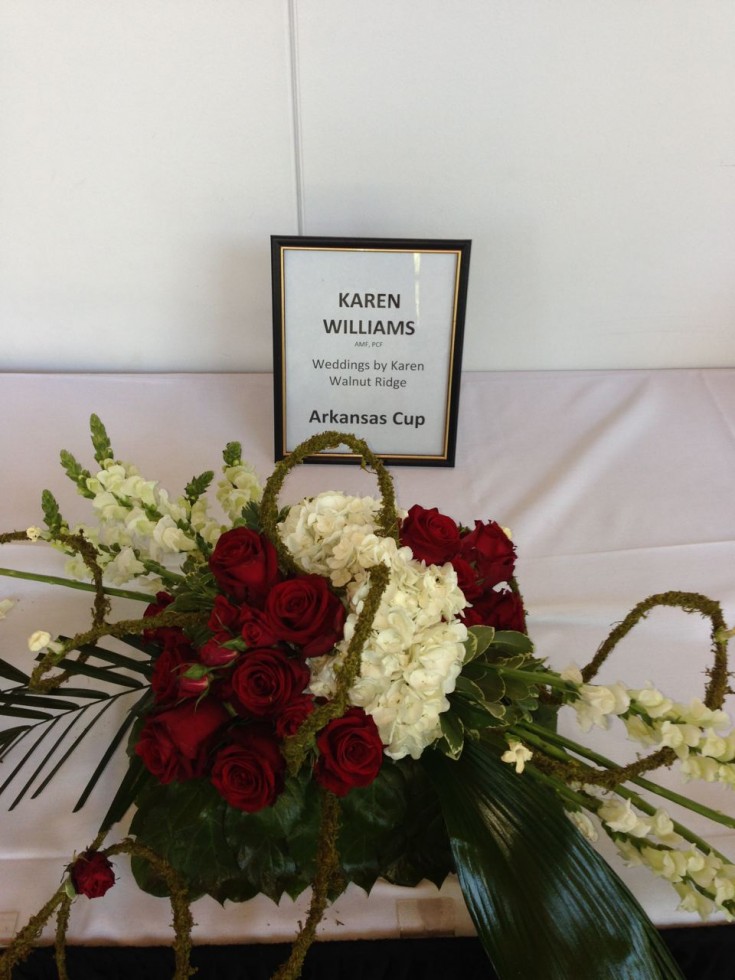 A beautiful and elegantly designed arrangement! Great job to Karen Williams, one of our member florists!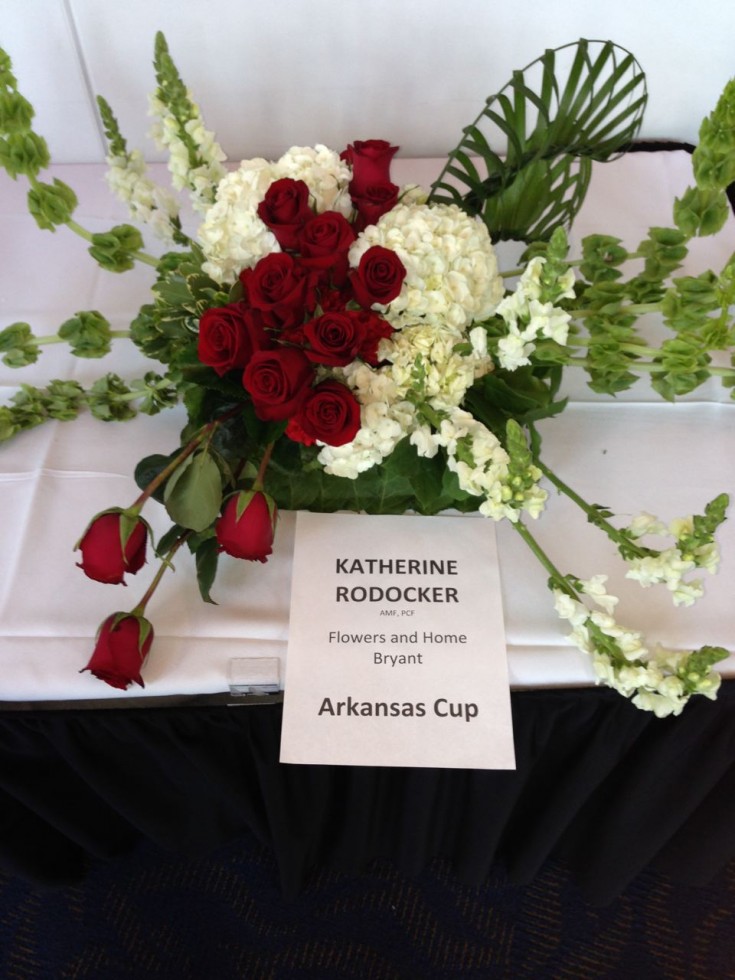 Another gorgeous arrangement, and this one also from a member florist. Well done Katherine!
Excellent job on running with the Celebrate America theme. Very patriotic!
And here's an image of the 2013 Arkansas Cup itself! The winner of the competition gets to keep this actual trophy for 1 year, and then they bring it back to be used again the next year. They also get some scholarship money to be used for a design school. Awesome!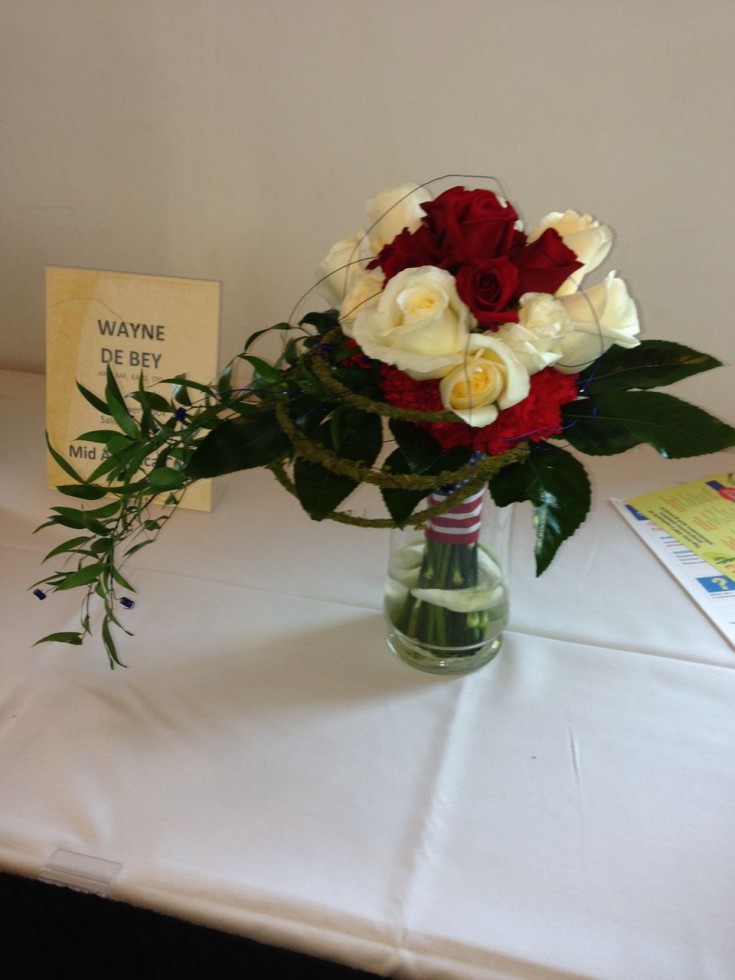 And now for the Mid-America Cup pictures! This is an excellent arrangement once again working with the convention theme as you see the american flag wrapped around the stems.
An elegant arrangement put together by one of our member florists and last year's Arkansas Cup winner. Great job, Bitsy!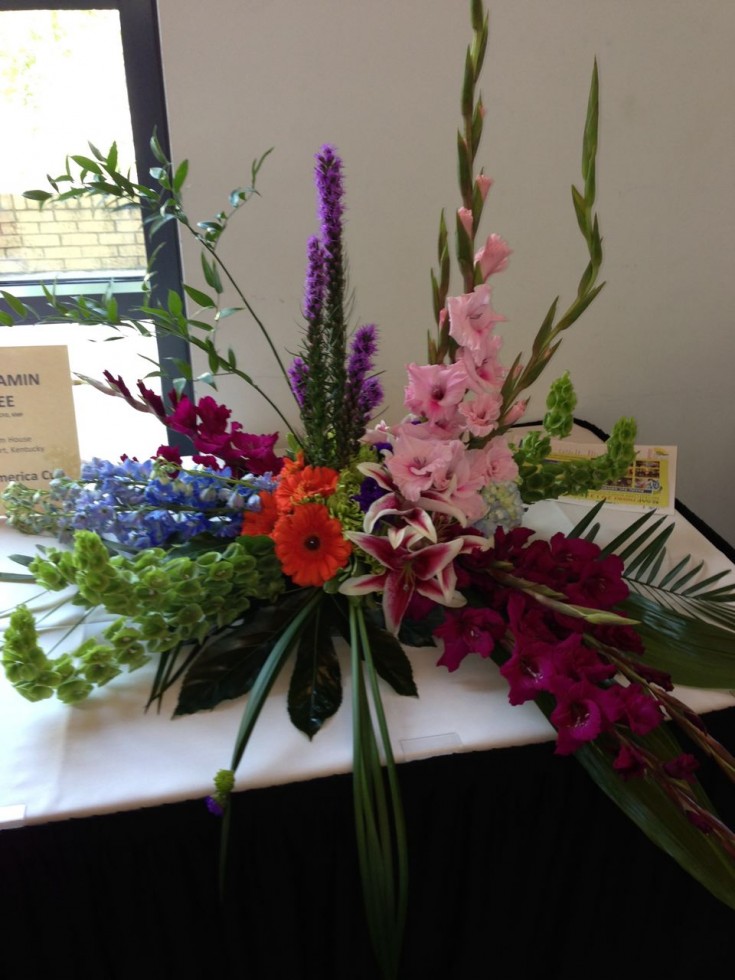 And now presenting the winner of the 2013 Mid-America Cup, Mr. Benjamin Lee! Gorgeous!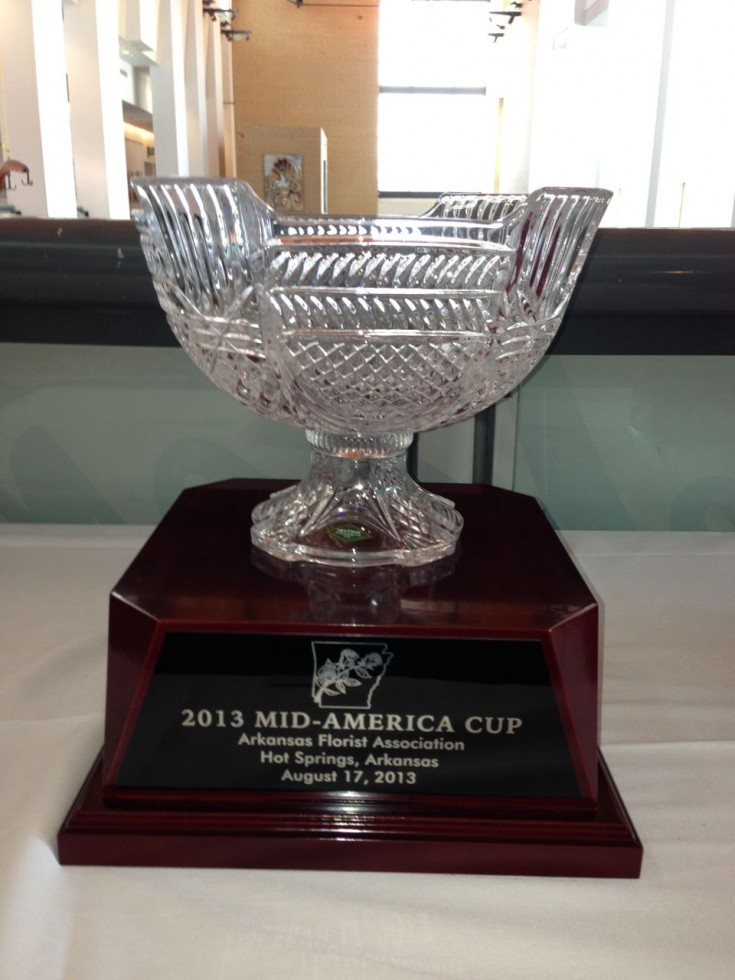 The 2013 Mid-America Cup! The winner receives this beautiful trophy along with a not-inconsiderable amount of prize money! The exact amount varies by year.
I hope you enjoyed this picturesque tour through the Arkansas and Mid-America Cup competitions. If you didn't get to see it in person, you should definitely make plans to attend next year. If you were there, feel free to leave comments or observations in the comments section below! Thanks for reading and stay tuned for another post from the AFA Convention detailing FSN's contest "So You Think You Can Design!"