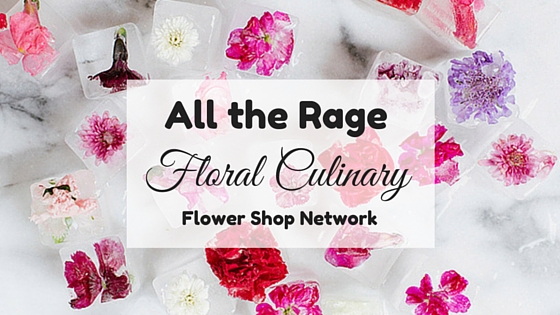 Bring the garden to your kitchen this season! Switch up your normal cooking routine by trying some of our favorite fresh flower recipes. Cooking with flowers has been around for decades but has become very popular over the last few years. There are even several cookbooks specifically for floral culinary. These fun recipes are guaranteed to take your cooking (and your taste buds) to a whole new level.
A few popular edible flowers are: lavender, thyme, dill, cilantro, day lily, squash blossom, lilac, Nasturtiums, chives and basil.
Start creating meals that look as delicious as they taste with these fun edible flower recipes.
Blooming Popsicles
Flower popsicles are the perfect summer treat. Not only are they beautiful but they come packed with natural flavor. Have fun getting creative with your flower choice and enjoy your tasty creation!

Find this recipe and more beautiful photos on Honestly Yum's site.
Crystallized Rose Petals
Crystallized Rose Petals are very easy to make and serve as a beautiful garnish for cakes, cupcakes and other delicate desserts. Place these sweet petals in a mason jar and tie a ribbon around the top for a creative gift idea.

Find this recipe and more beautiful photos on Tori Avery's site.
Floral Ice Cubes
Brighten up your drink by adding some beautiful floral ice cubes. These beautiful creations are perfect for wedding showers, receptions, and summer parties. The flowers will infuse a light floral taste to your drink.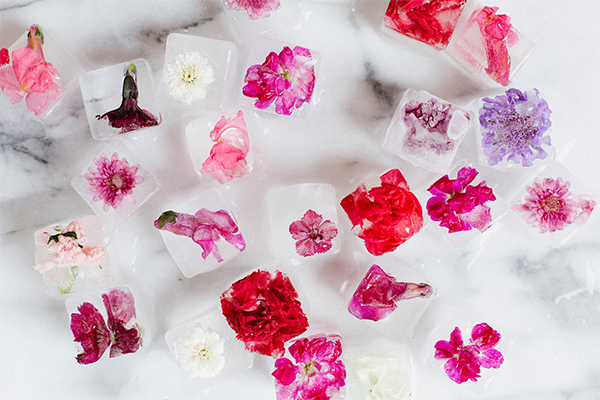 Find this recipe and more beautiful photos on Southern Living's site.
Lilac-Infused Sugar
Lilacs are known to be the smell of spring. Infuse this smell with sugar to create a unique flavor that is perfect for baking and tea. Display your lilac-infused sugar in a mason jar on a kitchen counter to brighten up your space.

Find this recipe and more beautiful photos on Honest Cooking's site.
Remember that you should never use pesticides or other chemicals on any part of a plant that you plan to eat. Never harvest flowers growing by the roadside and make sure to only cook and eat the edible parts of flowers.