We are excited to share with you our very first Florist Story submitted by Lori Mudge of De'Vine Floral Design & Gifts in Granville, IL.
For the past 3 years, Lori and her team at De'Vine Floral Design & Gifts have taken the floral design contest at Bonnett's Wholesale's by storm.
Lori tells us all about it here:
"Floral supplier, Bonnett's Wholesale in Milan, IL always has there annual open house in August. They host a big design contest for all of their mid-west customers, guest designers and floral professionals, which we enter every year.


Bonnett's Design Contest has three design categories to enter:

Anything Goes (anything you want in fresh, silk or whatever, with a wholesale price of $50.00)
Corsage + Boutonniere
Surprise Box

Florists are able to enter all three categories. The winner of the competition is determined by votes from Bonnett's staff, as well as florists and industry professionals from all across the mid-west. I feel it is more of an honor to win here because it is judged by florists from Illinois, Michigan, Wisconsin, and Iowa."
Lori shared these photos with us of her winning entries for the past 3 years in a row:
The first year, Lori received two 1st place awards in the Anything Goes and Corsage + Boutonniere categories. Her out-of-the-box designs set her apart from her competition.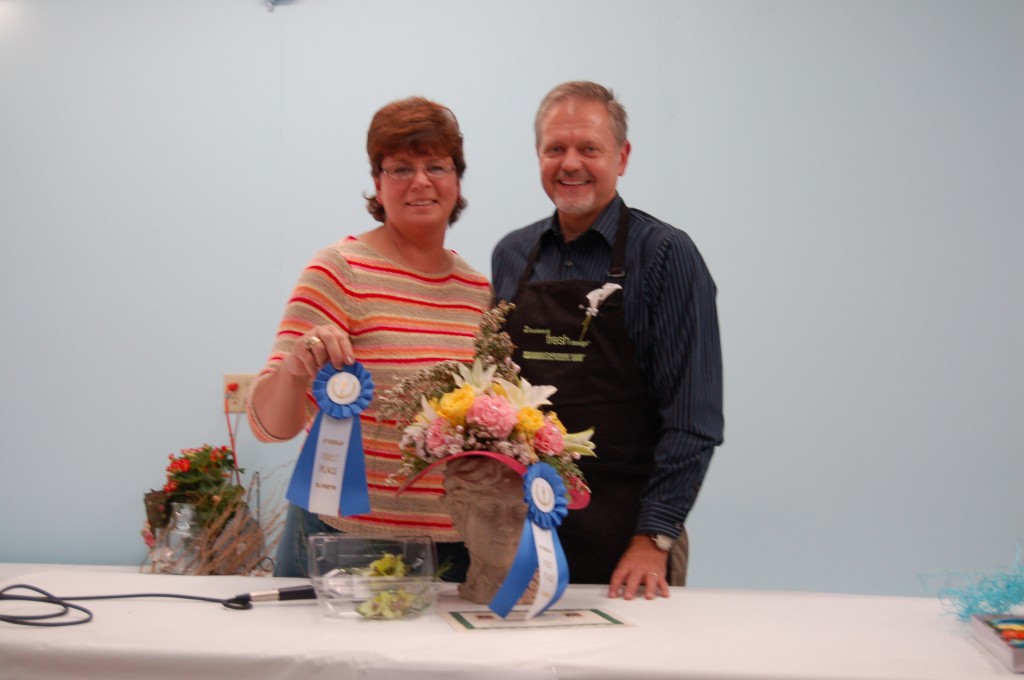 The second year, she won first place in the Corsage + Boutonniere category with the wire arm band. Again, her eagerness to try new trends was rewarded with a big blue ribbon! Wire was a huge trend for prom in 2010 and Lori really nailed it with her design.
This year Lori won Anything Goes with a contemporary wall design using a mix of fresh flowers and silk. She again shows her unique, creative style with this design. The mix of rustic fall elements and the addition of veggies really capture the trends for fall 2011. In this photo, Lori is with the owner of Bonnett's Wholesale, Bob Bonnett.
Flower Shop Network would like to congratulation Lori and her team at De'Vine Floral Design & Gifts for a job very well done!! Keep up the good work guys!