Perhaps one of my favorite designs in our Halloween Flowers section is the bewitching arrangement, Hocus Pocus. It's just so different from the other designs and really POPs with other Halloween decor. I can just imagine a green witch dressed in purple and black, perched on her broom, flying through the night when I look at this design. What do you see?
Probably what really stand out most in this arrangement is the black pumpkins. You won't find them in many flower arrangements, that's for sure!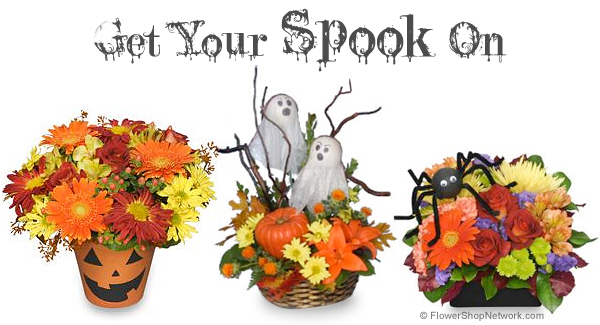 If Hocus Pocus isn't your favorite, check out all of the great Halloween flower designs and get your spook on!
Order your Halloween flowers now! They only get better (deader) as we get closer to the holiday!
(Just remember, always always always use a real local florist when ordering flowers!)