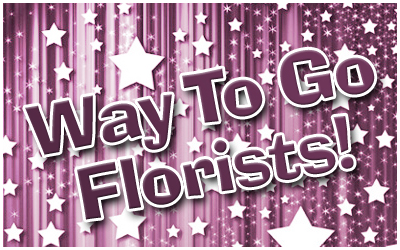 Floral convention season is just kicking off and already our florist members are making their presence known! Check out all of our member's latest great accomplishments in today's post!
Florist Awards
Big congrats to Norton's Flowers & Gifts in Ypsilanti and Ann Arbor, MI for being voted Retailer of the Year at the Great Lakes Floral Expo 2013.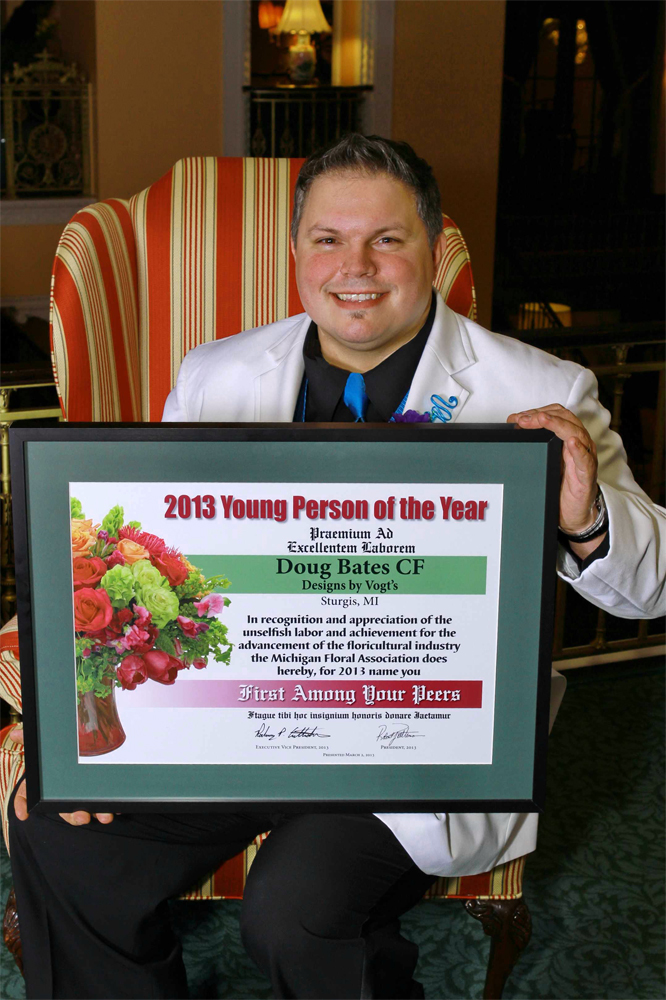 Doug Bates of Designs by Vogt's in Sturgis MI
Congratulations to Doug Bates of Designs by Vogt's in Sturgis MI for being voted the 2013 Young Person of the Year at the Great Lakes Florist Expo.
This young person has been excited about the MFA since their first conference and has never stopped.  Their energy has just kept growing. To watch them participate in classes and then in design events and competitions you can see the passion and energy in their eyes and it is contagious.  Always with a positive attitude toward the industry they have nothing but great admiration for their peers and respect for their fellow florists. – From the Michigan Florist Association Press Release
Design Contest Winners
Congrats again, everyone!
I do my best to find our florists' achievements through various association emails and online posts. If I left you out, please let me know and I will add you ASAP!