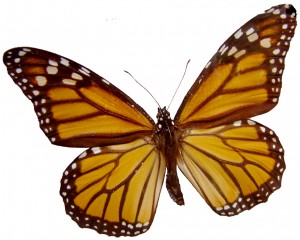 Last week, while our team members were at the Florida State Florists' Association Design Summit, they took a detour to visit one of our great member florist, Tim Ryan of Botaniq in Santa Rosa Beach Florida. Tim was in the middle of teaching a Butterfly Garden Workshop right there at his flower shop! You might be surprised at all the things local florists are doing these days to bring back the love of flowers in their community.
This isn't Tim's first workshop, he's done: fresh cut flower arranging, orchid gardens, terrariums and more! Guests get together and learn what it takes to create a beautiful floral designs and gardens, as well as the techniques it takes to take care of them all. For the butterfly garden, guests will put together a beautiful planter filled with tasty plants for butterflies. Tim shows his workshop guests how to take their planter to the next level by adding river cane as a trellis. A simple technique that adds big impact!
So, watch Tim in action as he hosts his workshop in the video below!

If you are interested in these types of workshops and don't live close to Tim at Botaniq, find out if
your florist
is doing anything like this in your town. Don't know your local florist? Use our handy
florist finder
to find your local flower shop.
Friend your florist on Facebook
to keep up with their promotions and special events, just like this gardening workshop!
(Don't forget to friend FSN too!)