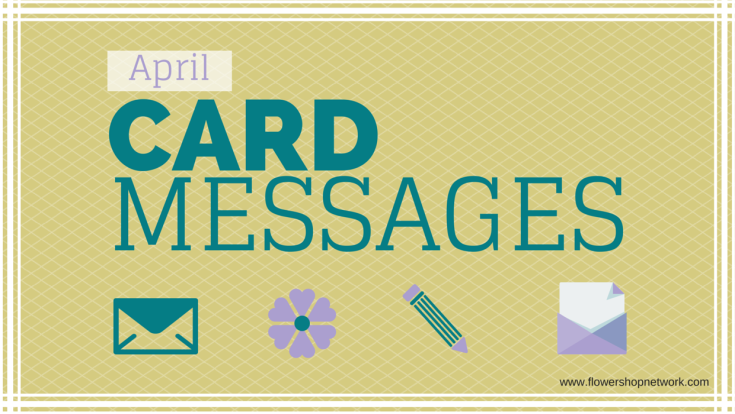 We've all been in that situation where we want to write something for a loved one and nothing comes to mind. There is so much to say, yet the right words evade us. We know how frustrating this can be, so we've got you covered! Here are a few messages that are perfect for the most important occasions in April.
Easter Thoughts
Wishing you an Easter filled with happiness and many egg-cellent memories!
Prom Wishes
You have the outfit, you have the date, and now all you need is to have some fun! Have a memorable prom!
Graduation for a Friend
Congratulations! This is just the beginning of a new chapter and new friends, but don't forget about the friend you'll always have in me.
Graduation for a Sibling
Congrats, you did it! Now, go and conquer the world!
Graduation for a Child
We are beyond proud of you! Graduation closes a chapter in your life and opens up a new one. A world full of opportunity awaits, but know that we'll always be here for you.
We hope this helps your writer's block! Contact your local florist for flowers to go with your perfect message and check back with the Bloomin' Blog for more great ideas and tips!