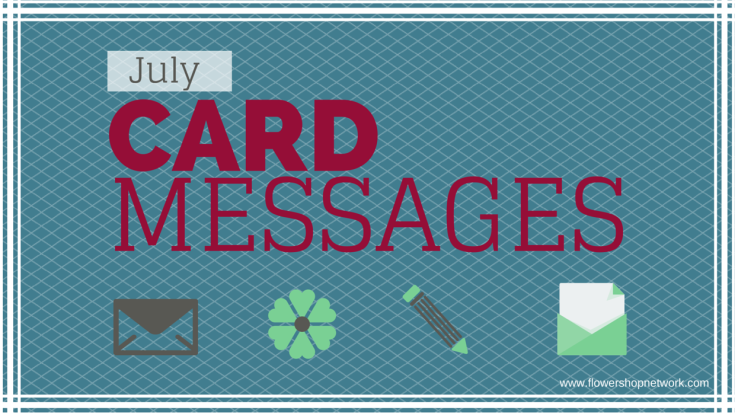 Along with each month comes the chance to celebrate and send flowers. Here are some writing ideas to accompany the beautiful blooms.
Thinking of You
Not a day goes by that your are not on my mind.
You're my first thought in the morning and the last late at night.
This is just a reminder for you,
know that I'm always thinking of you.
Birthday Wishes
The older you get, the less exciting birthdays are. Here's a little something to bring the fun back! Happy Birthday!
I hope your day is as beautiful as these flowers! Happy Birthday!
Thank You
Thank you for what you do, but most of all, thank you for being you. 
A simple "Thank You" isn't enough to express how grateful I am, but I hope these flowers put a smile on your face!
Sympathy Thoughts
Words may not be enough to console an aching heart, but I hope these flowers bring a little sunshine to your life.
This is the moment we hold on to happy memories. Remembering the smiles and laughs, the many great times spent by their side. 
Head to your local florist and delight that special person with beautiful flowers. These messages will make the surprise even more touching and personal.