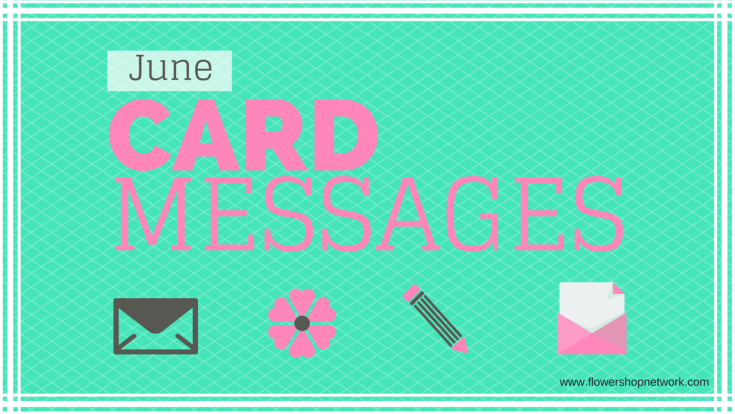 It is often that we find ourselves unable to transcribe feelings. It is easier to let others know the way we feel with actions rather than written words. If this is the case for you, below are a few things to say for different occasions in June.
Birthday Wishes
For Mom: You are the sunshine that brightens our lives. The light that shows us the way. Happy Birthday Mom!
For Dad: Mom is the core of the flower, we are the petals and you are the stem. Always supporting and providing our needs with the most loving care. Happy Birthday Dad!
For a Friend: A year older, a year wiser! Happy Birthday!
Wedding Notes
To Both: New beginnings are always good, especially when that new beginning is the one you love. Congratulations!
For Her: Wishing you a lifetime of love and happiness with the luckiest man in the world!
For Him: Some people spend their entire lives looking for love. Today, you are forever with yours. Congratulations!
Sympathy Thoughts
This is the beginning of immortality for she/he will forever live in our hearts.
Let the joyful moments of yesterday be a reason for smiling today, tomorrow and always.
Thinking about sending flowers? Head to your local florist and use one of the messages above. Let the lovely people in your life know how much you care!