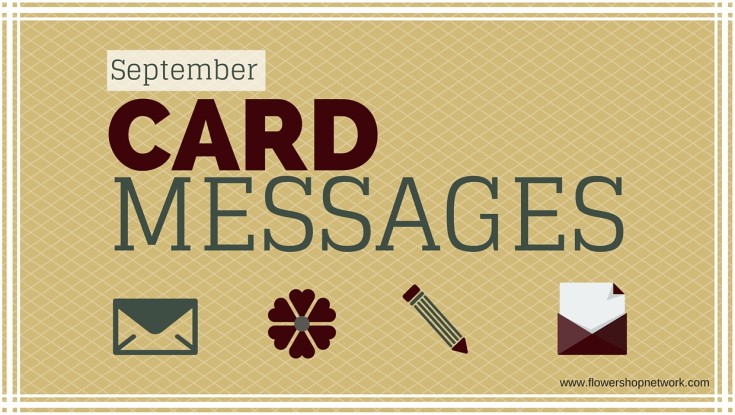 Cards and flowers make the perfect pair! A card is a written reminder of the emotion flowers convey. Here are some writing ideas for different occasions this month!
Grandparent's Day
You're both not only a source of unconditional love, but great stories too!
Happy Grandparent's Day to the best two people on Earth!
Thinking of You
Some flowers so you know that I'm thinking of you!
Far from my hugs, but never far from my heart.
Birthday
Cherish every memory, every laugh and every wrinkle! Happy Birthday!
Wishing you not only a wonderful birthday, but a lifetime of love and happiness!
Anniversary
Happy Anniversary to the most loving people I know!
Wishing you both many more years of happiness!
Visit your local florist for ideas on the perfect arrangement to send to a loved one! Every day is the perfect day to send flowers!