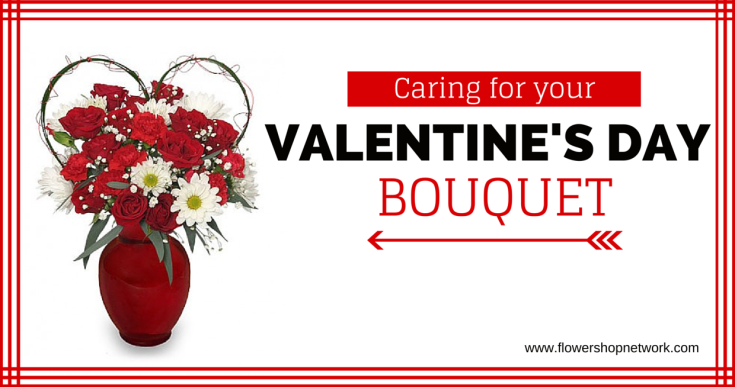 Flowers are a wonderful gift, especially on Valentine's Day! Here are some tips that will make your flowers last longer.
Receiving Your Blooms
When first receiving your bouquet, make sure to remove any plastic as soon as possible. Put your flowers in a vase full of water if they aren't already in one!
Location, Location, Location
You want to place your fresh flowers in an area that is away from drafts and extreme temperatures. Don't place them in direct sunlight, like on a windowsill, where the sun hits them full blast. Also, avoid places where flowers can contact ethylene gas (emitted from cigarettes and fruit).
Bloom Care
Be sure to remove dead or wilting leaves and stems. Also, change water regularly, especially when it starts getting cloudy.
Florist's Orders
If your florist added food or preservative packets for your arrangement, make sure to read the directions and use accordingly.
Home Remedies
There are many tips and tricks you can do to keep your flowers fresh longer. Adding sugar or using hairspray can be used to preserve your arrangement for longer enjoyment. Also, adding vodka, apple cider vinegar, or even a copper penny can help against bacteria. Call your local florist to determine which trick works best for your bouquet.
Valentine's Day flowers are one of the best gifts to receive. Follow these simple tips and enjoy them even after Valentine's Day! Check back with the Bloomin' Blog for more great tips and tricks.