The day of love, Valentine's, is almost upon us. Most of the time, it's pretty easy to buy Valentine's Day gifts. Most people are satisfied with the traditional gifts of flowers, dinner, jewelry and the like. However.. there are a few among us who are not so swayed by sweetness. If your girl is just not the romance type, or your hubby thinks "flowers are for girls" then this suggestion is for you!
There's nothing like flowers and plants on Valentines Day. They bring a life and energy with them you won't get from any other gift. If your Boo says boo to a bouquet, why not give the gift of green via a lush houseplant that is full of heart — heart-shaped leaves that is!
Here are a few heart-shaped suggestions to get you started:
1. Heart-leaf Philodendron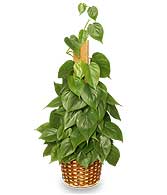 The Heartleaf Philodendron is known as the sweetheart plant because of the unique heart shape of its leaves. With the many variations of heart-leaf Philodendrons available, there is sure to be one that will stand out to you. You might like the lush green leaves, or perhaps the varieties with splashes of bright yellow color on the leaves. These heart-leaf plant is easy to care for and it's evergreen vines, if allowed, will grow up ledges or walls, enhancing any room.
However, if your Sweetie has cats, other pets or small children who would be prone to eating the leaves, this may not be a good choice. This plant is toxic if ingested.
Check out this article for more information on how to care for Heart-leaf Philodendron
2. Flowering Cyclamen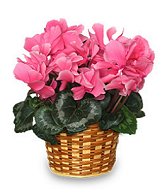 This is a small houseplant with big dreams. It's heart-shaped foliage is beautifully colored on it's own, but the up-swept petals of the flower add striking color that elevates this houseplant to favorite status. These plants usually bloom in late winter or early spring and are sweetly scented, making them a perfect Valentine's Day gift.
This plant is also mildly toxic and you should take precautions to keep this plant away from pets and small children.
Check out this article for more information about how to care for a Florist Cyclamen