We just found this great video from back in 2007 that features one of our member florists and thought I'd share! Meghan Carter, host of Ask the Decorator visits with Vickey Wenshrup of Amelia Florist Wine & Gift Shop in Amelia, Ohio to learn a few DIY flower arranging pointers.
Don't miss the video at the bottom of this post!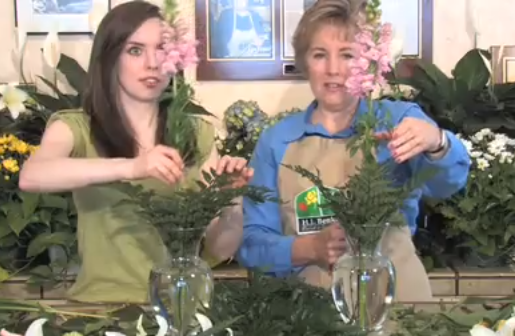 At the beginning of the video, Meghan asks, "How hard can it really be to make a floral arrangement?" By the end, she adds, "flower arranging isn't as easy and you would think!" There is a whole lot more that goes into flower arranging that just putting flowers into a vase. Florists are truly artists, but also have to be meticulous in their efforts to keep your flowers lasting as long as possible. Sure you can DIY a flower arrangement, but for the absolute best results, give your local florist a call!
If you're interested in DIY flowers, keep an eye out for workshops available in your area. Florists all over the country offer flower arranging classes where you can learn the ins and outs of creating flowers.