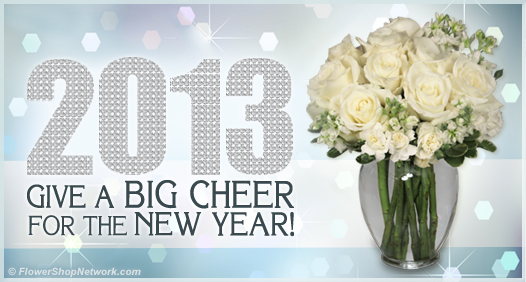 Start the New Year off with a bang. Do something unexpected for yourself or a friend — buy flowers. Why? Flowers bring happiness and cheer to anyone who receives them. Flowers are the perfect way to make sure you and those you care about enter the New Year in a jolly mood.
Examples of winter & New Years themed flower arrangements.
Flower Meanings + New Years
Did you know most flowers have meanings associated with them? This "Language of Flowers" dates back to Victorian times. Choosing flowers with appropriate meanings is a great way to choose your flower arrangement for New Years. Here are a few examples:
For more on flower meanings and the new year, check out: Let Flowers Symbolize Your New Year.