The death of flowers are inevitable, and as florists, we deal with it a lot! There are, however, many creative ways to reuse these withered beauties to be enjoyed for many days, weeks or even months to come! We had a few ideas of our own, but we also asked our florist friends on Facebook for their input!
While They're Still Kinda Fresh
1. Donate Before Flowers Are Too Gone
We have several florist friends who create short-lived flower arrangements out of their flowers that are about to expire. This is a great idea for florists who typically have a lot of extra flowers.
"Here at Gwinn's Florist in Union, SC, we give our old flowers we wouldn't send out to our local dialysis clinic right up the street from us, so their patients can enjoy them, even if it is for a day or two. :)" – Darlene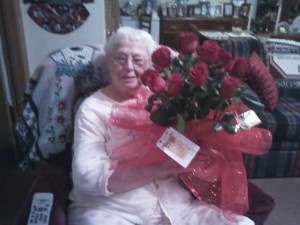 "We at Old Dominion Florist take our extra flowers that are still ok for a day to the Nursing Home right up the street. We did this 4th of July when we shut down the cooler for the weekend!!!" – Becky
"Extras are arranged in recycled vases and delivered to the local cancer center where they are given to patients undergoing chemo that day. Extras… never old or dead. We try to utilize extras for retirement centers, hospitals or the cancer center long before they are old. We love flowers and try to be good stewards of them.That is Spreading Sassy Sunshine!" – Linda, Sassy Floral & Design, St. Anthony ID
2. Use Flowers Deconstructed

Although they have withered, some flowers can still be used in arrangements in creative ways. You can strip the petals and use only the centers if they still look nice, or use the stems of the flowers to create unique lines in your designs.
Janet Frye of The Enchanted Florist in Asheville NC recommends using sunflower centers in arrangements. "Love it when sunflowers get older, so I can justify plucking out the petals and featuring just that beautiful brown center" – Janet
3. Create Works of Art With Flowers
Pressed flowers look beautiful on their own, however when arranged properly, they can be a true work of art. Just like creating arrangements, choose colors, sizes and textures that flow together and arrange them in unique ways on a flat piece of cardboard (such as the insert to a photo frame). Add a thin layer of acid-free glue to help the flowers stay in place. You can even cover the board in fabric or a nice paper (acid free works best and will make flowers last longer) to add to the look you're going for.
Once you have your design, evenly press it under something flat for a couple of weeks, seal it with clear coat and let dry, then pop it into your frame! Tada, beautiful work of art!
Kyle at ATA Floral in Herrin IL recommended this to us, and has a friend who creates works of art like this professionally, "A friend of mine takes the flowers, presses them, and preserves them into artwork. You should check out what she has done. www.natureswildview.itgo.c​om"
4. Use Old Flowers For Practice
Great tip from Jennifer of Joy's Floral & Gift in Powhatan VA. "I have used older flowers to practice techniques and make samples to photograph. I use flowers that are still beautiful but at their peak and won't last long once out of the cooler."
This is a good way to create promos and special edition designs for your flower shop. Also great way to practice some of the design techniques you might not have a chance to otherwise. Remember, take pictures of these and post it on your Facebook Page. You never know when someone might really want one of your unique experiments, and you know those are always the most fun to create!
5. Bottle Old Flowers
For his latest series titled "Bottle Flower", floral artist Makoto Azuma stuffed dead flowers into medical glass jars filled with water.
These stunning works of art would make beautiful gifts. Just think of the styles you can create with flowers at your disposal. Find interesting bottles and other containers at your local thrift stores. Hand paint your bottles for an even more unique look. Add ribbon or raffia to the bottle's neck, and a old-fashioned gift tag.
Use your color-matching skills to create unique color schemes. Try themed bottles like, "Fairy Magic" with all purple and greens, "Rainbow Water" with all the colors of the rainbow — use your imagination! The possibilities are endless.
6. Give Old Flowers Away to Customers
This is another tip from the Jennifer mentioned above, "I gave a broken stem of freesia to a customer for her to take home to enjoy. It was too short for me to do anything with, and she could just trim the stem and put in a shot glass to enjoy."
Keep your way-too-short flowers in a small vase or shot glass near your cash register and give them away to customers and their children. Everyone loves getting something for free! Unique flowers like freesia are great for this because most people don't see them very often.
7. Candle Flowers
One great way to reuse old flowers is by adding them to candles! There are two ways to do this:
Melt a small candle or chunk of wax down and use it to 'paint' pressed flowers onto existing candles. First 'paint' a layer of wax onto the candle itself, then press your flowers onto it in the design you are after. 'Paint' several layers of wax on top of this.
The second way is a little more intense. First use a mold to create the candle size and shape you want. Fill with wax carefully, while adding flowers to only the outer-most layers. It's best to fill only an inch at a time to ensure no flowers get near the wick.
When They're Long Gone
8. Dry Flower Arrangements Look Great Too!
"Here at Backwoods Flowers N More (Fairview WV) we hang our flowers upside down to air dry then make arrangements out of them." – Ricki-Linn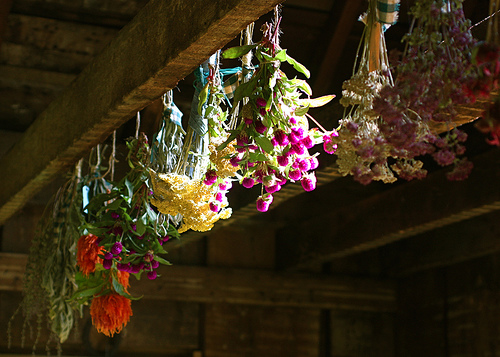 This is a really easy way to recycle old flowers, just hang them upside-down in a dark, moisture-free area for a few weeks, out of sight out of mind! Once their dry, spray them with a sealer, Aquanet hairspray works great, and you're good to go! A sealer will protect the flower colors from fading.
City Florist in Cullman AL says, "We save some dead dried flowers for those special "Over the Hill" arrangements..we get a few calls per year for them!"
Dry flower arrangements really add something different to your mix! A lot of brides are using dried flowers in their vintage-themed weddings. Have them ready for use during Halloween, and for Over-The-Hill arrangements, as City Florist recommends.
9. Dried Flower Jewelry
At your local craft store, you can find tiny empty vial charms just perfect for unique flower jewelry. Create necklaces with tiny crumples of favorite dried flowers. Include other small objects like small gems and tiny shells. Add beads and charms to the necklace itself for a really unique, and special gift.
Create birth month flower vial themes using the colors and flowers of the month. Again, the possibilities are endless!
10. Rose Petal Beads
Rose petal beads are a really unique form of jewelry, they're actual beads made out of crushed rose petals — the scent is long-lasting and very natural.
Here's how to make rose petal beads:
To make the beads, take 2-3 cups of rose petals. The more fragrant, the better! Remove the white base of the petals to make a more consistent texture. Next, you need to get your rose petals as tiny as possible. I recommend a mortar and pestle, blender, or food processor.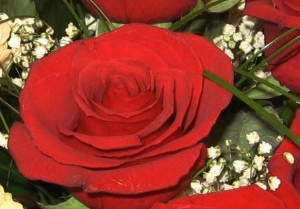 Simmer your petal mash in enough water to cover it. Boiling too much can reduce the fragrance of your beads, so just simmer. Patience is a virtue. Simmer for an hour then let cool, and repeat. Simmer, cool, simmer, cool — for several hours. (Hope you like the smell of roses!)
Once your mash is very very mashy, as mashy as possible. Strain your pulp through a sieve, the finer, the better, to remove as much water as possible. (Save that great-smelling rose water for other projects!)
This stuff is basically like clay now, and yes it will hold together very well! Next, use some of your pulp to create a marble-sized ball. Compact it down as much as possible; keep in mind your beads will shrink about 40% while drying.
To make the hole in your bead, they need to be some-what dry. Allow your beads to sit out for about a day (depends on the humidity where you are) then use a needle to create a hole and string them on a wire. If there is a lot of humidity where you live, place your stringed beads in the over at a very low temp and let them dry that way so they don't become moldy.
Once they're dry, you're free to make anything and everything out of them! Earrings, necklaces, etc. You can add some rose oil to pro-long their scents. Be sure to keep them out of water and away from moisture!
If you have MORE ideas on how to use fresh or dried flowers, let us know in the comments below!