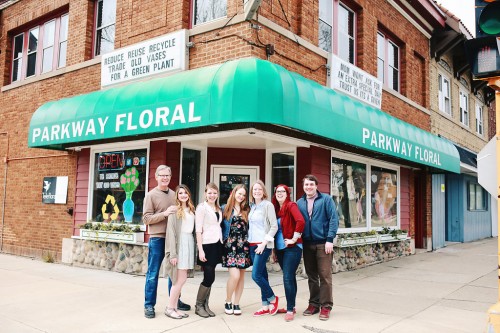 Parkway Floral has raised the bar for flower shops with their going green initiatives and excellent customer service. Their dedicated staff and years of experience in the industry keeps customers coming back!
Parkway Floral proudly serves the South Milwaukee, Wisconsin area. They are a full-service local florist that is family-owned and operated since 1951.
A large antique sign hangs above this flower shop that reads, "Reduce. Reuse. Recycle. Trade old vases for a green plant." Parkway Floral strives to make recycling and being green an important aspect in all of their business efforts. They even encourage customers to trade in their old vases for a free green plant!
Meet the team that serves as the backbone for this flourishing flower shop!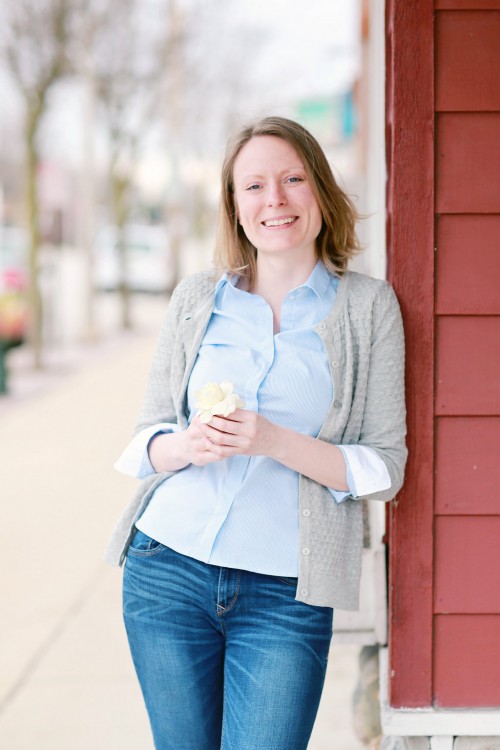 Meet Leah
Leah has been working at the shop since August of 2000. She purchased her shares of the shop in June of 2010. She is skilled in all design styles and loves making exquisite tropical and zen designs featuring exotic greenery, Protea, Birds of Paradise & more!
Meet Carly
Carly has been working at the shop since August of 2003. She is a third generation in the flower shop and purchased her shares in October 2013. She is skilled in all design styles and loves to make big and showy traditional pieces featuring roses, iris, gladiolus & more!
Meet Bryan
Bryan started at the flower shop in the 60's. He purchased the shop from his family in 1976. He was a mentor for both Carly and Leah while they were apprenticing at the shop before their purchases. He worked side by side as Leah's partner from 2010 until 2013 when he retired. His help during holidays and busy times is appreciated by everyone on the team!
With five other outstanding employees, this flower shop is ready to meet any challenges! Here is what one customer had to say about Parkway Floral.
"Parkway Floral has been one of the best places to shop for flowers. Leah and her employees are easy to talk to and very helpful when it comes to choosing flowers. Their customer service is the best!" – Chris P.
Are you looking for a local florist? Order flowers from Parkway Floral today!