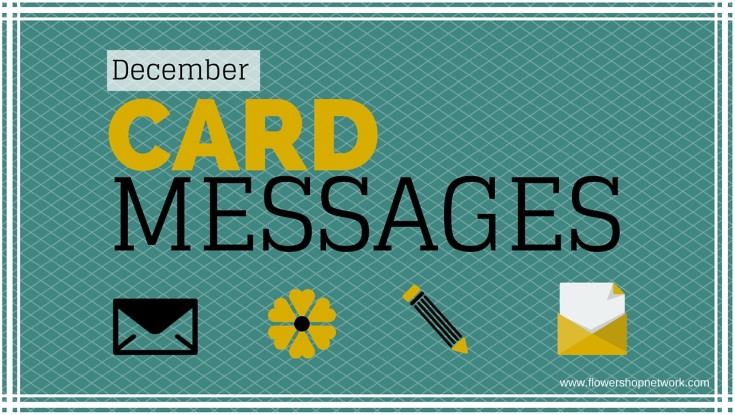 A flower says more than a thousand words, but it's always nice to get a few words from the sender. Here are some ideas for you to use during this holiday season!
Holiday
Enjoy this wonderful time with your family. Merry Christmas!
This time of year is not just about gifts, but about the time shared with those you love. Happy holidays to you and your family.
New Year
Hope these flowers get you motivated for the year ahead. Wishing you a year of happiness and success!
This year has come and gone, but it's time to keep moving forward. I hope this coming year is even better than the last!
Need other ideas for card messages? Check out our Bloomin' Blog and don't forget to visit your local florist for a beautiful arrangement!