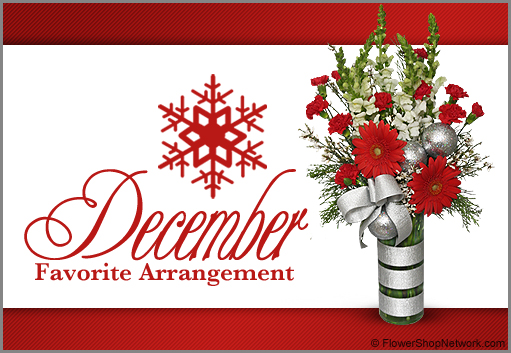 Can you believe it's the first of December already? The holiday season is in full force. With the big sales after Thanksgiving and everyone getting their Christmas shopping done early, it's no wonder most people are taking time in early December to relax. What better way to de-stress than by ordering beautiful flowers for your home?
This December, our favorite flower arrangement is Winter Wishes. This non-traditional design is perfect for those wanting a little fun in their holiday decor. It features everyone's favorite flowers, red Gerbera daisies along with shimmery silver ornaments that ring in the Christmas Spirit! With it's bright red carnations and playful white snapdragons, this flower arrangement is perfect for all ages. Move over poinsettia, this fun holiday design is coming through!
Remember, always shop local when buying flowers. Flower Shop Network is here to help you connect to a real local florist.