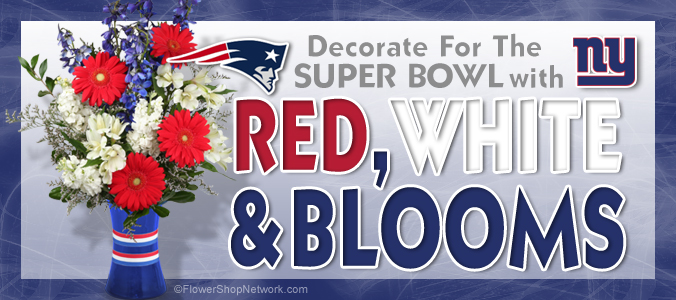 It's that time again. The time when our whole country, and much of the world, sits down to watch present-day gladiators battle it out in a game of strength, skill and determination. Whether you enjoy watching football or not, chances are you'll be watching the big game on Sunday, February 5th.
Who's In The Super Bowl This Year?
New England Patriots
Commonly called the "Pats", the Patriots are a strong team, based in the Greater Boston area. The team has 3 Super Bowl Championships under their belt, from 2001, 2003, and 2004. Will 2012 be their Super Bowl comeback? We will see!

Team Colors: Red, White Blue, Silver.
Team Mascot: Pat Patriot
Team Coach: Bill Belichick
Quarterback: Tom Brady

New York Giants
The Giants are another, based in New Jersey who represent the greater New York Metropolitan area. This team has also won 3 Super Bowl Championships, 1986, 1990, 2007. Will they take home another in 2012?

Team Colors: Red, White, Blue, Gray
Team Coach: Tom Coughlin
Quarterback: Eli Manning
Decorating for the Super Bowl
Decorating for the 2012 Super Bowl is going to be super easy — both teams have the SAME colors: Red, White, Blue and Gray. Time to pull out those Fourth of July decorations!
If you're cheering on the Patriots
Use red, white and blue decor that includes flags, stars, and anything patriotic.
If you're cheering on the Giants
Use big blocks of color, mostly blue.
Flowers for football??
I know it sounds crazy, but flowers make decorating so much easier. Order a big bouquet of red, white and BLOOMS from your local florist! Have these sitting on your game-day buffet as a little pick-me-up for whoever should need it at the time. Because both teams use the same colors, it only takes one arrangement to make everyone happy! You could even draw numbers or play a game to see who takes home the flowers at the end of the party!
If your home is strongly for one team over the other, think of creative ways to make your flowers represent your team. You might add stars or a flag to a New England Patriot-themed arrangement. Maybe an all-blue arrangement for Giants fans.
Need A Hostess Gift?
Attending a Super Bowl party, but don't know what to bring? Flowers also make a great hostess gift! Especially if your hostess has planned out all of the game day food and festivities, don't go empty handed, bring flowers!
No matter what you choose, always always always use a real local florist when ordering flowers. Flower Shop Network is an advocate of real local florists. If you don't already know your town's flower shop, use our handy florist finder to find yours today.