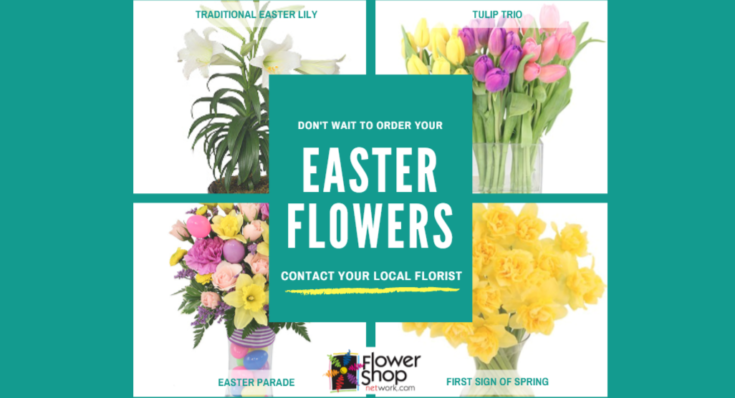 Easter is the perfect time to send beautiful flowers! Spring has finally arrived, flowers are blooming, and well, both sunshine and rain are abundant. Don't wait until the last minute to place your flower order! You want to make sure they get to your loved one's hands on time.
Greet the Spring
Spring ushers in warmer days and those fabled spring showers moisten the ground, making it perfect for sleepy plants struggling out of their winter hibernation. This is when local florists start receiving their shipment of the most gorgeous fresh spring blooms! Their vibrancy and breathtaking beauty are definitely the highlight for many during this entire spring season.
Get Your Easter Flower Order in Early
A gorgeous Easter Lily in your significant other's bedside table will brighten their day immediately! By the way, did you know Eater Lilies signify purity, hope, and resurrection? Not only is this flower wonderful but full of meaning too!
Even if you're not able to order flowers ahead of time, know that your local florist will do everything in their power to meet your needs. They truly care and always strive to meet your expectations! Do keep in mind that advance notice is always appreciated.
Art and the Local Florist
When you buy local you are not only contributing to your local economy, but you are also working with a local artist that can offer you so much in terms of quality and style. You will get the arrangement you want and the service you deserve, all while getting full value for your dollar! Once you buy from your corner florist, you'll agree that local florists do it better!
Easter is a time of celebration, and the best way to celebrate is with flowers! Contact your local florist for more information about how they can help you make this Easter one to remember!