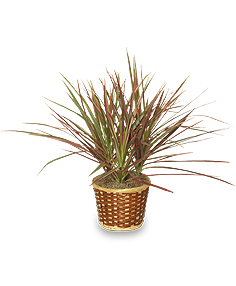 Ask The Plant Expert: My Dracaena flowered with very fragrant (like lilac) white flowers. What does that mean? I've had the plant over 10 years and this has never happened before.
Flower Shop Network Plant Expert Reply: Sandy,
Dracaena often take several years to produce a bloom. Although 10 years seems like a really long time, it isn't for a Dracaena. This should not cause a problem with the continuing health of the plant. When the blooms are past their prime, simply deadhead the plant and continue with the same care you have given the plant for the past 10 years. It may be another 10 years before it blooms again, or it could be a year. Dracaena blooming is hard to predict. Enjoy the blooms while you have them.
Also check out: Proper Care for Dracaena Houseplants
Hope this information was helpful.