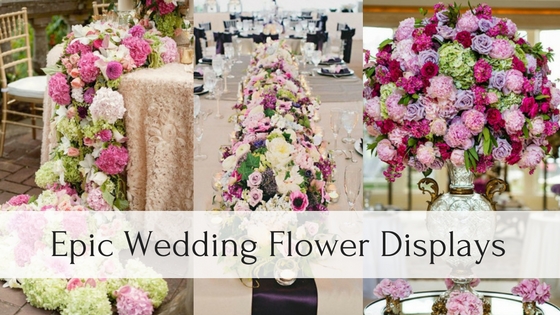 These wedding flower displays are so grand that even your wildest wedding dreams pale in comparison! Feast your eyes upon some of the most gorgeous wedding flower displays you have ever seen. Even if you don't have an unlimited wedding budget like some of these brides, find inspiration and let your imagination run wild!
Have you ever thought about getting married on Valentine's Day? This bride used the colors of the holiday as inspiration for her big day. The immaculate staircase is lined with lush greenery and red roses that take our breath away!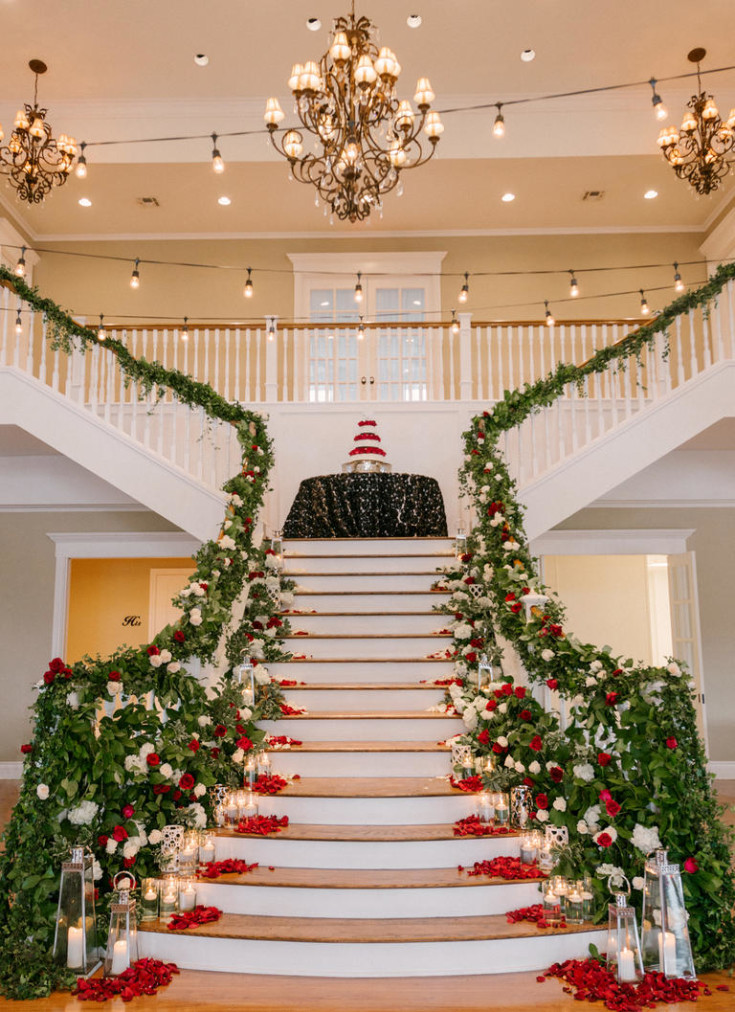 Photo Courtesy: May Carlson Photography
Maybe pink is more your style. Who wouldn't want this gorgeous flower arrangement sitting on their head table? The various shades of pink and purple with pops of light green create a classic, captivating display.
Photo Courtesy: Wedding Plans
Meet me at the altar? More like the flower garden in this case! This bride transformed her wedding venue with a massive flower display at the focal point of the ceremony. All eyes are instantly drawn to the couple as they say their wedding vows.
Photo Courtesy: Hitched Wedding and Parties
Talk about a major upgrade from the classic wedding reception centerpieces. Our favorite trend that has consumed Pinterest lately are fresh flower table runners. Instead of placing several centerpieces on circle tables, the new trend is to have one long floral design running down the center of a rectangular table. These lush designs are suitable for any type of wedding and make a bold statement.
Photo Courtesy: Flowerona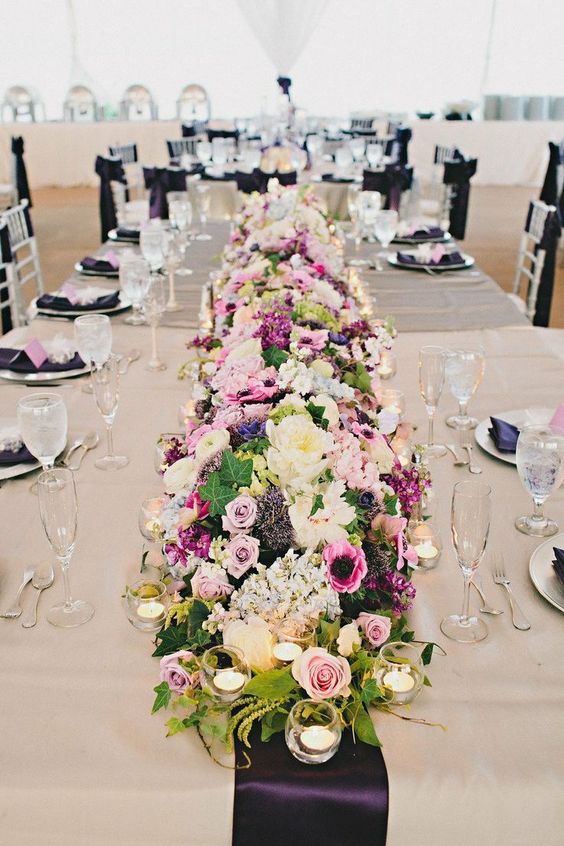 Photo Courtesy: Project Wedding

Photo Courtesy: WedLuxe
Wow! If you love sunflowers, this is a picture-perfect wedding for you. The sun gleaming in and the pop of yellow down the aisle light up this outdoor ceremony space. The two grand arches make this wedding look like it came straight out of a fairy tale.
Photo Courtesy: TMyDesign
Are you looking for a florist to help you style your wedding? Your local florist can work within your budget to create beautiful flower displays for your wedding.
Start planning the wedding of your dreams today!