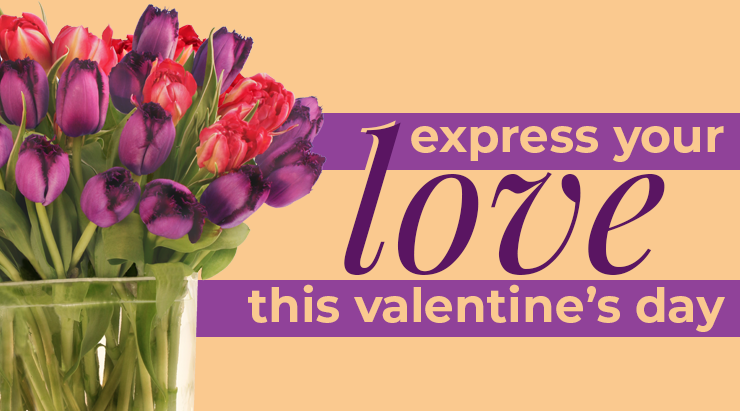 Whether you're falling for someone new or you're madly in love with your lifelong partner, Valentine's Day is the perfect time to let them know how you really feel. Choose the perfect blooms this year to express your love!
Roses
As the most popular flower on Valentine's Day, red roses are the traditional way to say, "I love you." Other colors of roses mean slightly different variations of this, such as white symbolizing true love, pink or yellow representing friendship, or white and red paired together to say, "We're a great match." Sunset roses are the perfect way to let a new special someone in your life know that you're falling in love with them, while peach roses promote intimacy.
Lilies
Lilies are elegant and classic and typically represent new beginnings. In pastel colors, lilies suggest more reserved emotions such as admiration or reverence, but in more intense colors like deep pink, red, and orange, they indicate a strong passion for the recipient.
Tulips
With their heart-shaped center representing a true lover's heart, tulips are a perfect choice to send on Valentine's Day. They are available in many colors, so choose the right one to indicate your feelings! Sending red tulips is an expression of passion and romance, while pink ones show happiness, and purple suggest admiration. These three colors are the most popular for the holiday, but they are also available in additional colors like white (beauty and elegance) and yellow (hope and joy).
Whichever type of flower you choose to send this Valentine's Day, make sure to place your order early to make sure your local florist can guarantee delivery for your special someone! They'll create a gorgeous arrangement that your loved one will be so happy to receive.