The first day of SPRING was this week, so of course florists are excited. We've been seeing lots of beautiful spring flowers show up on our Facebook from florists all across the US and Canada. So anyway, here are the beautiful pictures you've all been looking forward to. Each of them made by real local florists just like the ones in your town or city. If you like what you see here, give your local florist a call and order a big bouquet of blooms today! Don't know your florist? Use FSN's handy florist finder to find yours today!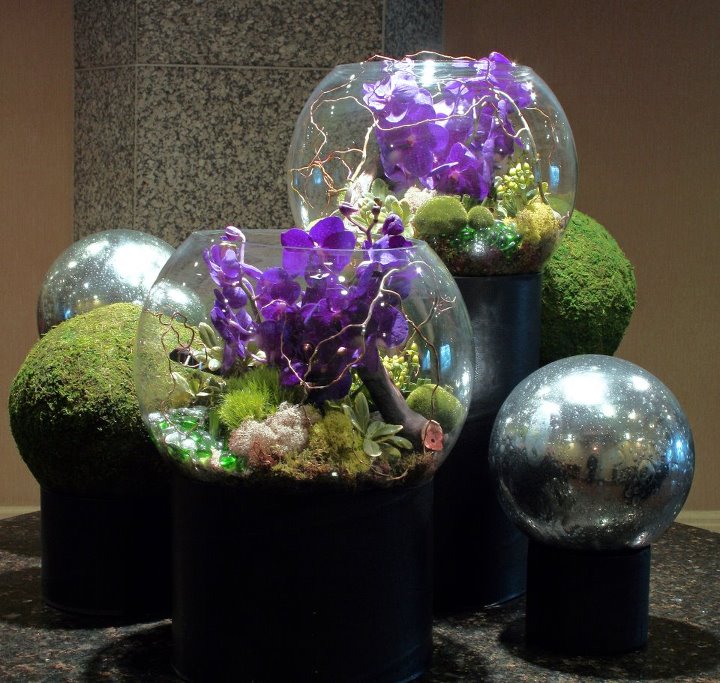 By Crossroads Florist in Mahwah NJ, "'Perfect Planets' – Gorgeous Blue Vanda orchids are the only flowers used in these vegetative landscape arrangements, which are made inside large 20″ bubble bowls."
—
By Sherri's Floral Shoppe in Sebastian FL, "Sometimes, it's not about size, it's the beauty of the colors that grab you in this arrangement inspired by the colors of the peacock feathers. This has become a very quick and popular seller at our shop. :)"
—
Brooke's Party & Rental in Platte, SD.
—
Standing sympathy spray by Floral Boutique in Cherry Hill NJ
—
By Your Personal Florist in Troy, OH. "One of our creations this week for a new Salon!"
—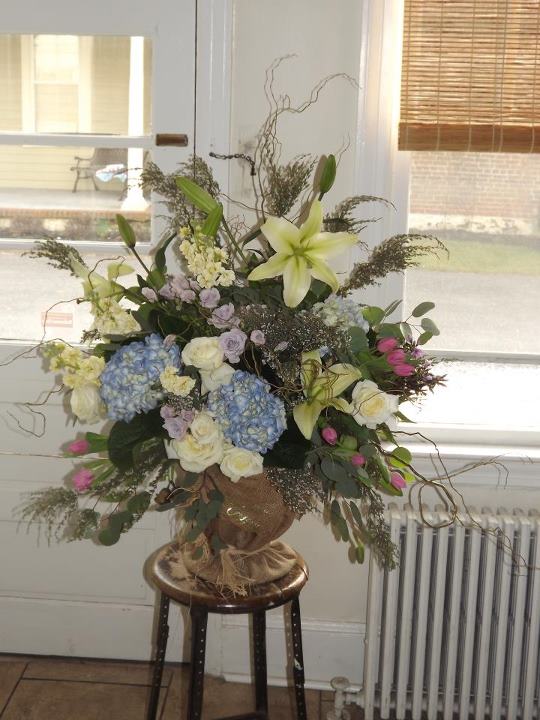 By Mullica Hill Floral Co. in Mullica Hill, NJ. "A beautiful pastel English garden piece we did for a funeral."
—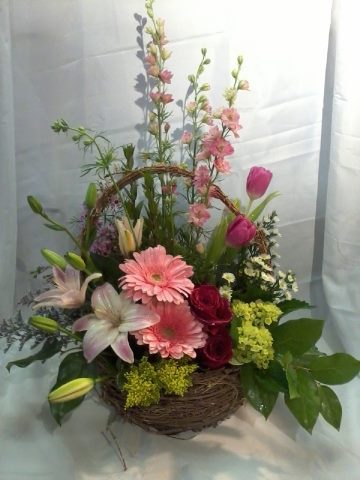 By Floral Expressions in Owings, MD. "Customer wanted something a little different for a funeral."
—
As you can tell, it's prom season at Manne's Petals & Patchwork Floral in Freeman, SD. "By the way, I make these prom wire wraps, and they all are different. "
—
The last picture is a bit different and actually comes from the local newspaper. "Not the best quality photo, but we are proud of it. Every year we create a wreath for President Cleveland sent by the current President. It's exciting working with the White House Florist on this project!" Says Monday Morning Flower & Balloon Co. in Princeton, NJ. Congratulations; what an honor!
Don't forget to share your favorite arrangement of the week on our Facebook to be featured in next week's Friday Recap!