Friday! Friday Friday Friday! It's they day of the week with our favorite blog post, and this week is one of the best Friday Recaps we've ever had! Wedding season is in FULL SWING! It's obvious from all the pictures florists across the US and Canada posted on our Facebook page. Before we get to the pictures, let's see what our florists had to say about what's trendy for the 2012 wedding season.
2012 Wedding Season Photos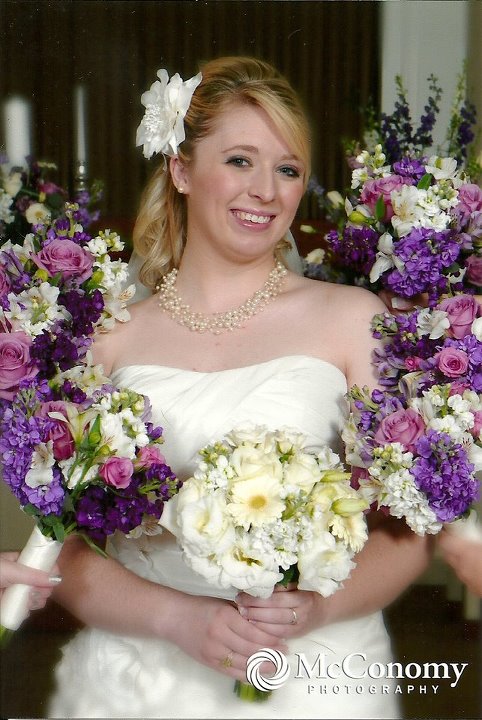 Beautiful wedding bouquets by Back To The Fuchsia, Saugatuck MI.
"A beautiful bride surrounded by gorgeous flowers from Back To The Fuchsia!! Thanks Alisha!"
Photo by McConomy Photography.
—
Beautiful mixed bouquet by Botanica Creations Bouquet, Klamath Falls, OR
"One of our July Weddings!"
—
Bling bouquet by La Petite Jaune Fleur in Red Deer AB, CA
"A little bling from la petite Jaune Fleur"
—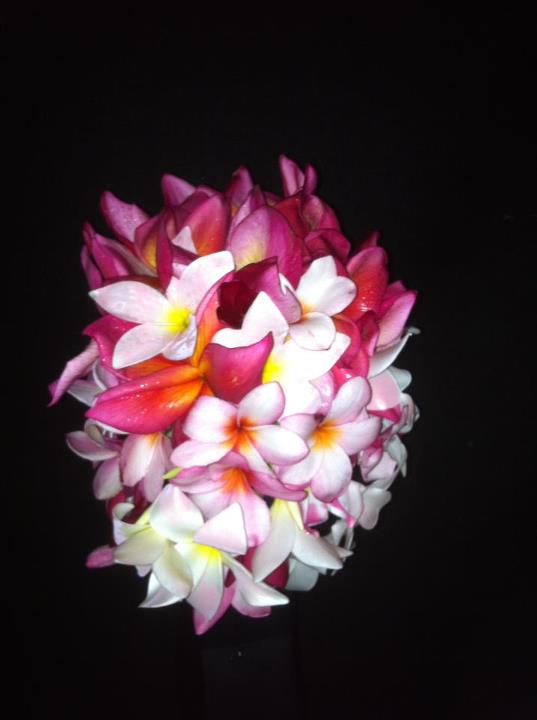 Wedding bouquet by Moxie Floral Design in Wilmington, NC
"Teardrop cascade of plumeria. By Djenana Ninkovic of Moxie Floral Design Studio in Wilmington, NC. It smelled like heaven!"
—
Beautiful wedding flowers by Forget Me Not Florist Northampton MA
Photography by JM Photography and MyndiB.com
—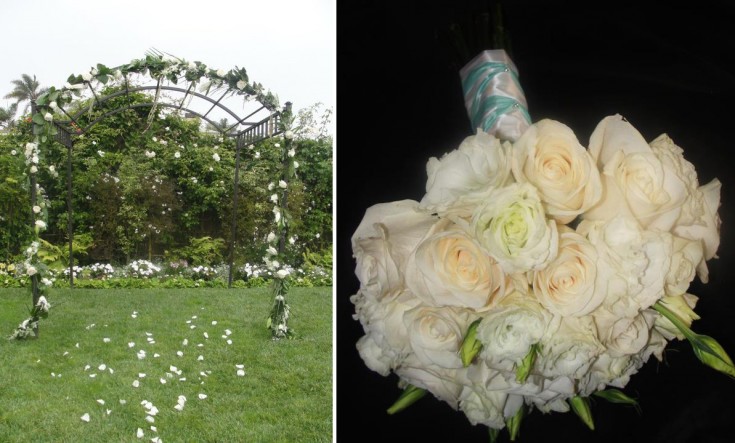 White wedding flowers by Finest City Florist, El Cajun CA
"July wedding in Newport Beach, CA"
—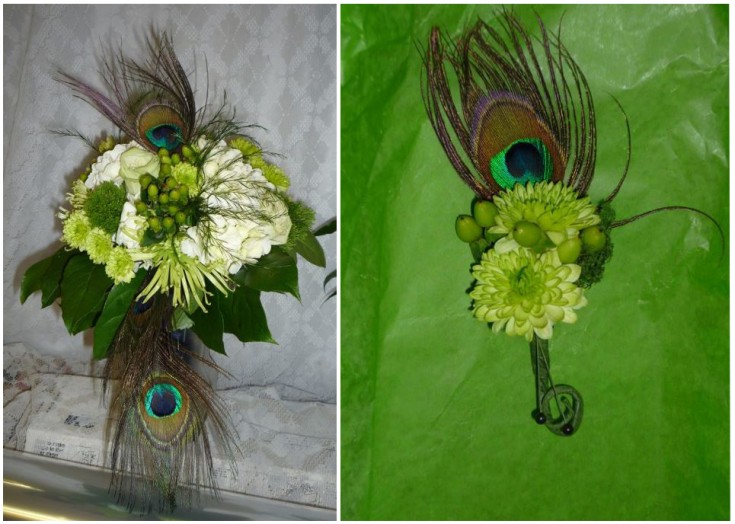 Peacock Wedding Flowers by Cheswick Floral, Cheswick PA
"Wow…everyone wants peacock featheres!"
—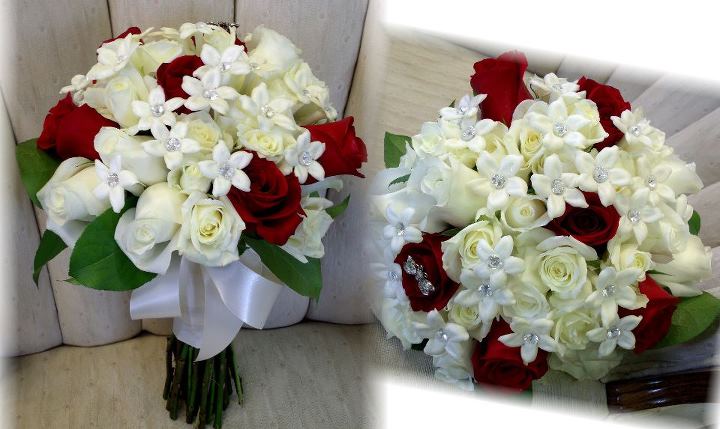 Last weeks wedding…classic white! Love color but sometimes classic is nice." –MaryJane's Flowers & Gifts
White wedding and colorful centerpieces created by MaryJane's Flowers & Gifts, Berlin NJ
"Love the colors on these centerpieces…believe it or not it was for a christening for a boy…:) Mom saw the Calla lilies in one of my books and said she had to have them."
—
"We loved the lemony yellow dahlias in this bouquet…so perfect for summer. And a stylized cascade for a change!" – Flower Patch & More
Yellow wedding bouquet and these fall designs were created by The Flower Patch & More, Bolivar MO
"At least the dog days of summer give us a chance to get a jump start on fall!"
—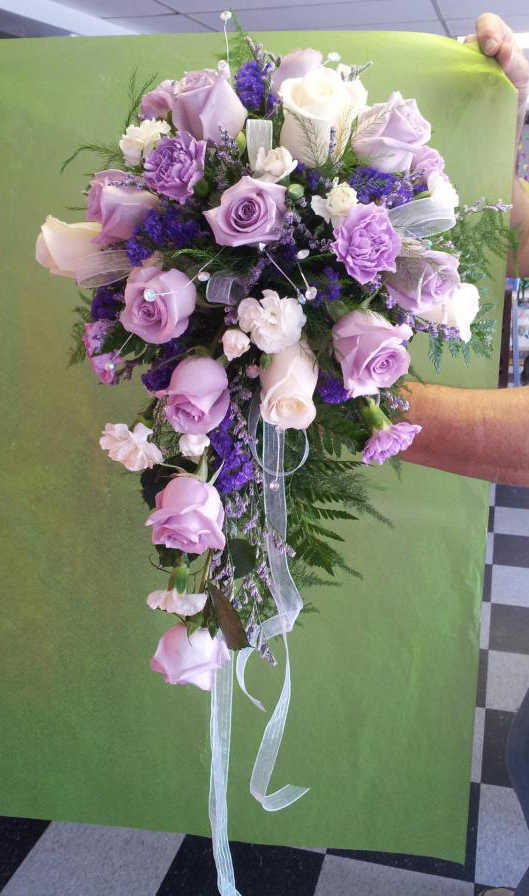 Purple cascade bouquet by Buds & Blossoms, Edgewood MD
—
Fresh, summery tabletop design created by Crossroads Florist, Mahwah NJ
"Citrus Surprise – Cool, icy and refreshing. A gelatin like material suspends fresh citrus fruits in tall glass cylinders. Spheres of spider mums top these citrus coolers."
This week we've seen a whole lot of wedding flowers. What will next week bring? Who knows! Be sure to like us on Facebook for even more beautiful floral designs, and if you're a florist, we want to feature YOUR favorite design of the week right here on Facebook Friday Recap!