Did you know that your birth month has a special flower that corresponds with it? Each flower also holds a very unique meaning. Find your birth month flower in the list below and see what it means!
With this list figuring out what birthday present to get someone doesn't have to be difficult. Simply pick out their birth month flower and send a beautiful floral arrangement. The recipient will appreciate the thoughtfulness of your gift.
January – Carnation
Carnations are typically white, pink, purple, yellow or red. This beautiful flower symbolizes fascination, deep love and happiness.
February – Violet
Violets are various shades of purple and symbolize faithfulness, purity and modesty.
March – Daffodil
Daffodils are yellow and they mean cheerfulness, new beginnings, and wishes granted.
April – Daisy
Daisies come in a variety of colors. This bright bloom stands for innocence, youth and purity.
May – Lily of the Valley
The lily of the valley is white and it stands for fertility, humility and the return of happiness.
June – Rose
Roses bloom in a variety of colors like pink, white, red or yellow. This classic flower means love and devoted affection.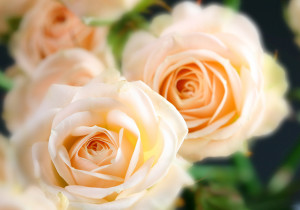 July – Larkspur
This tall whimsical flower blooms in pink, blue, lavender or white. The larkspur stands for good luck, an open heart, and laughter.
August – Gladiolus
The gladiolus flower blooms on long spikes in red, pink, white, yellow or purple. This flower symbolizes beauty, strength of character and family.
September – Aster
Aster blooms in a variety of colors and symbolizes daintiness, joy and life.
October – Calendula
The calendula flower is light orange and symbolizes contentment, excellence and grace.
November  – Chrysanthemum
Chrysanthemum colors range from red, yellow, shades of pink, white and purple. This intricate flower symbolizes sensitivity, compassion and secret love.
December  – Poinsettia
Poinsettia flowers have large red petals with wide green leaves. This bloom symbolizes celebration, wealth and success. 

Photo courtesy of The Original Baja California Travel and Living Online Magazine.
Browse through our flower gallery to find an arrangement designed with your birth flower!